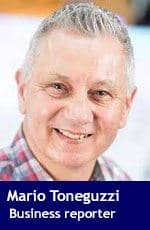 Despite a challenging economy, building intentions were on the rise in Alberta in November, largely driven by the Calgary region.
Statistics Canada reported on Thursday that the value of building permits in the province rose by 10.4 per cent from October to November, to $1.1 billion.
"The gain was largely driven by the CMA of Calgary (+$131 million), where every component, except for industrial buildings, reported an increase," explained Statistics Canada.
In Calgary, total value was $454.4 million which was up 40.5 per cent from the previous month. In the Edmonton CMA, value of building permits fell by 0.3 per cent on a month-over-month basis to $388.2 million.
On an annual basis, Calgary's value was down 18.4 per cent; Edmonton's fell by nine per cent; and Alberta's dropped by 17.1 per cent.
In Alberta, residential permits of $596.5 rose by 13.8 per cent month over month but fell by 16.6 per cent year over year. Non-residential permits in the province of $471.1 million were up 6.4 per cent month-over-month but down 17.9 per cent year-over-year.
The federal agency said Canadian municipalities issued $8.3 billion worth of building permits in November, up 2.6 per cent from October. Higher construction intentions for commercial buildings drove most of the gain.
"The value of non-residential building permits rose 11.6 per cent to $3.3 billion in November. Construction intentions rose in five provinces, with British Columbia accounting for most of the gain," explained StatsCan.
"In the commercial component, the value of building permits was up 16.8 per cent to $2.1 billion, the highest level since May 2007. The increase was led by higher construction intentions for office buildings in the census metropolitan areas (CMAs) of Vancouver and Québec."
On an annual basis, residential permits in Canada increased by 3.8 per cent while non-residential permits rose by 11.4 per cent.
---

The views, opinions and positions expressed by columnists and contributors are the author's alone. They do not inherently or expressly reflect the views, opinions and/or positions of our publication.