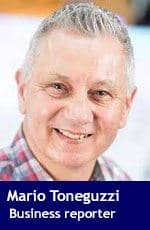 The story in Alberta remains the energy sector's access to markets and that continues to impact the province's economy, says a new report released Wednesday by RBC Economics.
The bank's latest Provincial Outlook forecasts economic growth of a meagre 0.6 per cent this year and it has downgraded its 2020 forecast to 1.9 per cent "given the oil-production limits."
"Pipeline bottlenecks prompted the previous provincial government to impose mandatory oil-production cuts late last year, which weighed heavily on the provincial economy in late 2018 and early 2019. While the production limit was recently extended, small and mid-sized oil producers got a reprieve. The ongoing curtailments may limit how fast the economy bounces back," said the report.
It said exposure to international markets can be a boon to provincial economies but not this year. 
"While the U.S. agreed to lift tariffs on Canadian steel and aluminum in May, its tariffs on lumber remain in place. Meanwhile, China has placed restrictions on some Canadian agricultural commodities, a move that has hit western provinces especially hard. While China only takes in about five per cent of Canada's overall exports, it is a significant customer for Canadian farm producers. Additionally, Canadian companies aren't immune to the disruption in global supply chains resulting from the US-China trade dispute," explained the RBC report.
"Saskatchewan, the province with the highest exposure to international trade, has the most at stake. China's decision to ban Canadian canola, soybeans and meat has hit six per cent of Saskatchewan's exports. The impact is clear: in the first half of 2019, canola exports fell 27 per cent and soybean exports declined 38 per cent. Factoring in lower consumer spending and a weak housing market, we've cut our 2019 growth outlook for Saskatchewan to 0.6 per cent from 1.1 per cent previously. 
"Trade woes have also weighed on B.C. and Manitoba. In B.C., merchandise exports are down two per cet, reflecting U.S. duties on softwood lumber. Softer housing construction in the U.S. has added to the lumber sector's woes. In Manitoba, agri-food exports to China have plunged 48 per cent. But consumer spending is a bright spot and growth in the second half of 2019 will likely get a boost from a cut in the provincial retail sales tax. We call for Manitoba's economy to grow by 1.3 per cent this year, down from 1.5 per cent previously. In B.C., the start of construction of the LNG project at Kitimat and robust employment growth (up 3.4 per cent in the first eight months) will offset lumber-sector woes, helping the economy expand by 2.2 per cent in 2019. While that's down from our previous 2.4 per cent growth forecast, it means B.C. remains near the top of the leaderboard once again."
The report said Quebec continues to power along impressively and RBC has raised its growth forecast for 2019 to 2.4 per cent  from two per cent.
"Growth isn't quite as robust in neighbouring Ontario, but we've bumped up our forecast for 2019 growth there too, to 1.5 per cent from 1.4 per cent. Ontario's housing market has shown signs of revival and durable goods sales have increased. In an era of trade uncertainty, Ontario's heavy exposure to the U.S. economy remains a risk. The provincial government has also entered a period of necessary fiscal restraint, which will be a slight drag on growth," explained RBC.
---

The views, opinions and positions expressed by columnists and contributors are the author's alone. They do not inherently or expressly reflect the views, opinions and/or positions of our publication.