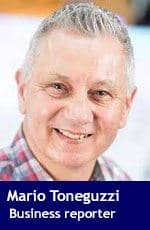 Ontario, Quebec and British Columbia led the charge nationally in investment for residential construction during the second quarter of this year while Alberta took an opposite direction.
New data released Tuesday by Statistics Canada showed that investment in Canada grew by 7.8 per cent from the second quarter of 2017 to $36 billion.
Ontario and Quebec posted the largest gains of $1.1 billion each, followed by British Columbia at $536.2 million.
Investment in Ontario rose by eight per cent to $14.7 billion, while it climbed by 15.8 per cent in Quebec to $7.8 billion and by 10.1 per cent in B.C. to $6.1 billion.
Alberta experienced a decline of $95.7 million to $3.9 billion, which was down 2.4 per cent year over year.
"Every component except single homes and mobile homes contributed to the year-over-year increase in spending on residential construction in the second quarter," said the federal agency of the national picture.
"The growth was led by spending on apartment buildings, up $1.2 billion or 26.7 per cent, followed by investment in renovations, up $1.0 billion or 6.7 per cent," it said.
"Apartment building construction investment was up year over year in seven provinces, led by Quebec (+$615.0 million) and followed by Ontario and British Columbia. Prince Edward Island reported a $9.5 million increase to $12.4 million, the highest level since the second quarter of 2013.
"Spending on renovations increased in six provinces, led by Ontario (+$582.6 million) and Quebec (+$276.9 million). Among the Atlantic provinces, New Brunswick (+$24.8 million) and Nova Scotia (+$21.1 million) were the only provinces to post gains for this component. In Western Canada, investment on renovations was led by British Columbia (+$239.0 million) and, to a lesser extent, by Manitoba (+$32.4 million). The largest declines for this component were in Alberta (-$101.0 million) and Saskatchewan (-$26.6 million)."
StatsCan said investment in single homes declined by $327.6 million, the first year-over-year drop since the fourth quarter of 2015. Investment was down in four provinces, led by Ontario (-$296.3 million), Saskatchewan (-$72.7 million) and Manitoba (-$37.3 million).
Mario Toneguzzi is a veteran Calgary-based journalist who worked for 35 years for the Calgary Herald, including 12 years as a senior business writer.
---

The views, opinions and positions expressed by columnists and contributors are the author's alone. They do not inherently or expressly reflect the views, opinions and/or positions of our publication.