Following five consecutive months of increases, manufacturing sales in Alberta fell 6.5 per cent in June to $6.5 billion, according to Statistics Canada.
The federal agency reported on Tuesday that "the decline was mostly attributable to lower sales in the petroleum and coal product (-10.5 per cent), chemical (-11.5 per cent) and food (-6.5 per cent) industries."
On an annual basis, sales were down 0.9 per cent.
Nationally, manufacturing sales fell 1.2 per cent to $58 billion in June, following a 1.6 per cent increase in May.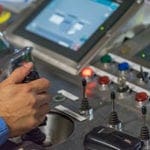 StatsCan said sales were down in 16 of 21 industries, representing 68 per cent of total manufacturing sales. The petroleum and coal product and food industries accounted for most of the decline in June. The primary metal industry posted the largest increase.
After the effects of price changes were removed, manufacturing sales in volume terms decreased 0.2 per cent in June, it said.
"For the second quarter, manufacturing sales rose 1.7 per cent to $174.5 billion. In volume terms, manufacturing sales increased 1.8 per cent in the second quarter, mostly as a result of higher volumes sold in the petroleum and coal products industry (+6.8 per cent) and transportation equipment (+2.3 per cent) industry," explained the federal agency.
"Following five consecutive monthly increases, sales in the petroleum and coal product industry fell 3.8 per cent to $6.3 billion in June. Both eastern and western refineries reported lower sales, due to lower prices. After the effects of price changes were removed, sales of petroleum and coal products in volume terms were up 1.2 per cent in June."
It said the inventory-to-sales ratio declined from 1.52 in May to 1.51 in June. This ratio measures the time, in months, that would be required to exhaust inventories if sales were to remain at their current level.
Unfilled orders fell 1.2 per cent to $99.2 billion in June and the decrease was mainly attributable to lower unfilled orders in the aerospace product and parts industry as well as the computer and electronic products industry, said Statistics Canada.
---

The views, opinions and positions expressed by columnists and contributors are the author's alone. They do not inherently or expressly reflect the views, opinions and/or positions of our publication.