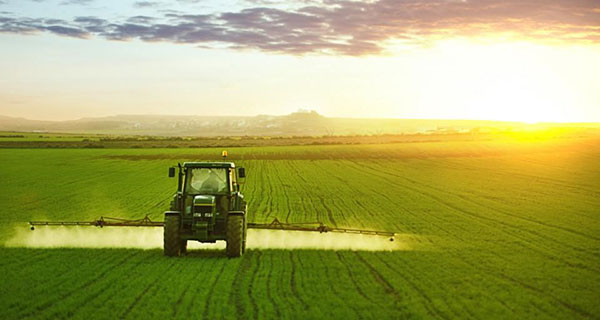 More than one-third of the national decrease in realized net farm income of agricultural producers in Canada was attributable to a 68.1 per cent decline in Alberta, according to data released Tuesday by Statistics Canada.
The realized net farm income of agricultural producers across Canada fell 45.1 per cent in 2018 to $3.9 billion, the largest percentage decrease since 2006. This followed a 2.8 per cent decline in 2017, according to StatsCan.
"Realized net income is the difference between a farmer's cash receipts and operating expenses, minus depreciation, plus income in kind. Rising feed, interest and labour costs together with little change in farm cash receipts pushed realized net farm income lower. Realized net income fell in every province except New Brunswick (+7.2 per cent) where an increase in cannabis and potato production boosted receipts," said StatsCan.
It said farm cash receipts, which include crop and livestock revenues as well as program payments, edged up 0.1 per cent to $62.2 billion in 2018. This followed a 2.6 per cent rise in 2017. Alberta had the largest drop at four per cent.
"The revenue of licensed cannabis producers totalled $564.1 million in 2018, up from $189.0 million in 2017. The recreational use of cannabis became legal in October 2018, contributing to the 198.4 per cent hike in receipts," added Statistics Canada.
The federal agency said a 6.5 per cent decline in canola receipts was driven by decreased marketing as exports were down. Canola producers in Alberta were especially hard hit as canola receipts decreased 16.1 per cent.
"Farm operating expenses (after rebates) increased 6.5 per cent in 2018 to $50.6 billion – the largest percentage increase since 2012," said StatsCan.
"Feed costs were up 9.6 per cent, largely due to rising prices as feed grain supplies were tight prior to harvest. A large influx of imported corn from the United States provided an alternative source of feed. Interest expenses (+19.5 per cent) increased sharply on rising average interest rates (+10.0 per cent) and debt levels (+8.7 per cent). This was the largest increase in interest expenses since 1981 (+49.5 per cent). While in 1981 interest expenses comprised a large share of total operating expenses (18.3 per cent), this was not the case in 2018 when the interest share increased to 7.2 per cent, up from 6.4 per cent in 2017."
The report said cash wages increased eight per cent in 2018 – well above the average increase of the previous five years (+3.5 per cent).
Total farm expenses – the sum of operating expenses and depreciation costs – rose 5.9 per cent to $58.4 billion in 2018 as depreciation charges increased 2.2 per cent.
– Mario Toneguzzi
---
The views, opinions and positions expressed by columnists and contributors are the author's alone. They do not inherently or expressly reflect the views, opinions and/or positions of our publication.