Drivers in Alberta saw the steepest annual increase in car insurance, while Albertans over age 45 have experienced the greatest increase of all age segments over the past year, according to the latest report by LowestRates.ca, an online comparison site for personal finance products.
The Q1 2019 Auto Insurance Price Index, which uses proprietary data to track the average cost of car insurance in Canada each quarter, found rates in Alberta rising by 11.22 per cent since last year.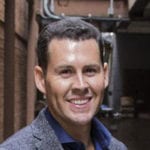 "Auto insurance rates have been on the rise for more than a year now, and this happens for a number of reasons that are typically outside of the average driver's control — more instances of fraud and a greater number of accidents, for example," said Justin Thouin, Co-Founder and CEO of LowestRates.ca, in a statement.
"While overall rate increases won't affect every driver, if you are affected, this is a great opportunity to shop around for more competitive insurance plans. Most drivers could save quite a bit on their auto insurance if they spent more time comparing rates."
The report found that in Alberta men are paying 11.4 per cent more than in Q1 2018 and 4.7 per cent more than the last quarter while women are paying 11.68 per cent more than in Q1 2018 and 2.16 per cent more than the last quarter.
"We've heard from our partners in both Alberta and Ontario that caps on pricing in those provinces have led to instances where insurers are paying out more in claims than they were taking in from premiums," said Thouin. "These pricing pressures have resulted in some insurance companies and brokers doing less business in these provinces or exiting altogether, leading to less competition and higher prices."
– Mario Toneguzzi
---
The views, opinions and positions expressed by columnists and contributors are the author's alone. They do not inherently or expressly reflect the views, opinions and/or positions of our publication.