There's some interesting and conflicting data out on Wednesday from Statistics Canada about the value of building permits in December in Alberta.
The federal agency reported that building permits of $427.4 million in the Calgary census metropolitan area fell by 5.4 per cent on a month-over-month basis and by 5.8 per cent year over year.
In the Edmonton census metropolitan area, building permit value dropped by 4.5 per cent from November and by 13.4 per cent from a year ago to $368.8 million.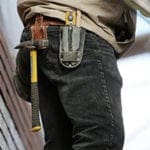 But here's the twist in the data. Across Alberta, building permits were on the rise thanks to a very strong non-residential push. Overall, permits reached $1.1 billion in the province, which was up 5.6 per cent from the previous month and a gain of 0.1 per cent from last year.
The non-residential sector saw permit value rise by 13.9 per cent month over month and by a stunning 45.2 per cent year over year to $538.2 million.
The residential sector, however, struggled with a monthly decline of 0.9 per cent and an annual decline of 21.9 per cent to $593.5 million.
At the national level, there were positive numbers across the board. Overall permit value in the country rose to $8.8 billion – up six per cent month over month and 10.6 per cent higher than last year. It was the fourth consecutive monthly increase.
The national residential sector saw a monthly hike of 4.2 per cent and a jump of 4.9 per cent annually to $5.3 billion while the non-residential sector registered $3.5 billion in building permit value, which represented a monthly gain of 8.9 per cent and an annual gain of 20.3 per cent.
– Mario Toneguzzi for Calgary's Business
---

The views, opinions and positions expressed by columnists and contributors are the author's alone. They do not inherently or expressly reflect the views, opinions and/or positions of our publication.