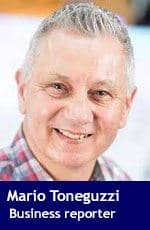 A new report suggests that Calgary is one of the most livable cities in the world.
The Global Liveability Index 2018, a report by The Economist Intelligence Unit, rated Calgary fourth overall in the world – behind Vienna, which topped the ranking, followed by Melbourne and Osaka.
The rest of the top 10 in descending order were Sydney, Vancouver, Toronto, Tokyo, Copenhagen and Adelaide.
"The concept of livability is simple: it assesses which locations around the world provide the best or the worst living conditions. Assessing livability has a broad range of uses, from benchmarking perceptions of development levels to assigning a hardship allowance as part of expatriate relocation packages," said the report.
"The Economist Intelligence Unit's livability rating quantifies the challenges that might be presented to an individual's lifestyle in any given location, and allows for direct comparison between locations. Every city is assigned a rating of relative comfort for over 30 qualitative and quantitative factors across five broad categories: stability, health care, culture and environment, education, and infrastructure. Each factor in a city is rated as acceptable, tolerable, uncomfortable, undesirable or intolerable. For qualitative indicators, a rating is awarded based on the judgment of in-house analysts and in-city contributors. For quantitative indicators, a rating is calculated based on the relative performance of a number of external data points. The scores are then compiled and weighted to provide a score of one to 100, where one is considered intolerable and 100 is considered ideal. The livability rating is provided both as an overall score and as a score for each category."
Calgary's overall rating was 97.5. It received 100 in each of the following categories: stability, health care, education and infrastructure. It garnered a 90 rating in the culture and environment category.
Vienna's top ranking was 99.1.
Vancouver received a 97.3 while Toronto was 97.2.
"There does appear to be a correlation between the types of cities that sit at the very top of the ranking. Those that score best tend to be mid-sized cities in wealthier countries. Several cities in the top 10 also have relatively low population density. These can foster a range of recreational activities without leading to high crime levels or overburdened infrastructure. Six of the top 10 scoring cities are in Australia and Canada, which have, respectively, population densities of 3.2 and 4.0 people per square kilometre. These densities compare with a global (land) average of 58 and a U.S. average of 35.6, according to the latest World Bank statistics, from 2017," added the report.
Respected business writer Mario Toneguzzi is a veteran Calgary-based journalist who worked for 35 years for the Calgary Herald in various capacities, including 12 years as a senior business writer.
---

The views, opinions and positions expressed by columnists and contributors are the author's alone. They do not inherently or expressly reflect the views, opinions and/or positions of our publication.
Calgary's Business is a Troy Media Digital Solutions Associate website