Major Canadian cities continue to be ranked among the lowest in the world in terms of cost of living, according to a survey released on Wednesday.
Mercer's 25th annual Cost of Living Survey of 209 cities across the globe finds cities in Asia the most expensive.
Calgary ranked 153, the same as last year.
Vancouver sat at 112, from 109 last year, while Toronto dropped to 115 from 109.
Montreal dropped from 147 last year to 139 this year and Ottawa is 161, from 160 the previous year.
The five most expensive cities, in order, were Honk Kong, Tokyo, Singapore, Seoul and Zurich.
The survey found that a number of factors, including currency fluctuations, cost of inflation for goods and services, and volatility in accommodation prices, contribute to the overall cost of expatriate packages for employees on international assignments.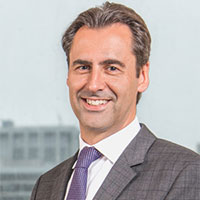 "In a skill-focused economy driven by digital disruption and the need for a globally connected workforce, deploying expatriate employees is an increasingly important aspect of a competitive business strategy for global companies," said Ilya Bonic, president of Mercer's Career business, in a news release.
 "There are numerous personal and organizational advantages for sending employees overseas, including career development, global experience, new skill sets, and re-allocation of resources. By offering fair and competitive compensation packages, organizations can facilitate moves that drive business results."
New York City was the most expensive in the United States at nine overall.
"Cost of living is an important component of a city's attractiveness for businesses," said Yvonne Traber, global mobility product solutions leader at Mercer. "Decision makers increasingly acknowledge that globalization is challenging cities to inform, innovate, and compete to foster the kind of satisfaction that attracts both people and investment – the keys to a city's future."
"From a global perspective, Canada remains a relatively affordable place to live and an attractive destination for expatriates placed by organizations outside the country," said Gordon Frost, partner and career business leader for Mercer Canada. "Cost of living and quality of living are key components of a competitive total rewards program and compelling employee value proposition – both of which are essential for companies to attract and retain the best talent as they prepare for the workforce for the future."
---
The views, opinions and positions expressed by columnists and contributors are the author's alone. They do not inherently or expressly reflect the views, opinions and/or positions of our publication.