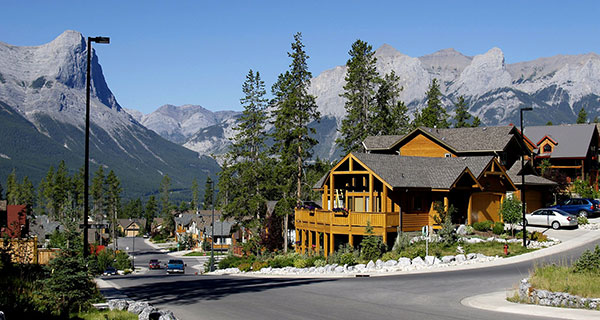 A report released on Tuesday by RE/MAX Canada says prices for recreational property in Canmore have risen by six per cent from a year ago.
At the same time, prices in Sylvan Lake have remained flat.
The report also found that 74 per cent of regions surveyed across Canada are experiencing an uptick in prices.
Compared to 2018, the median price of recreational properties – including waterfront, non-waterfront, water access and ski-in properties – has increased seven per cent. Median prices were calculated for the periods from July 2017 to June 2018 and July 2018 to June 2019, said the real estate firm.
"In the mainstream urban housing market, we're seeing a marked contrast between Eastern and Western Canada, with the former showing promising gains while the latter is flat to negative. Meanwhile, the recreational market is strong across much of the country except in the Prairies, where the region's softer economy has kept demand low," says Christopher Alexander, executive vice-president and regional director for RE/MAX of Ontario-Atlantic Canada. 
"And ultimately the reasons for the contrast between urban and recreational markets are diverse. Activity is being driven by strong employment and economic conditions, but it's also being influenced by millennial buyers who find themselves squeezed out of the less affordable urban market."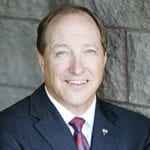 "There is little doubt that economic factors in the Prairies have affected demand in the recreational market," says Elton Ash, regional executive vice-president for RE/MAX of Western Canada. "At the same time, B.C.'s economy is still going strong and has experienced an increased interest in its recreational market in recent times."
Key findings from the RE/MAX survey include:
40 per cent of all Canadians, and 56 per cent of millennials, are in the market for a recreational property;

Canadians cite the following reasons to own or want to own a recreational property: it's where I can go and relax and spend time with friends and family, 64 per cent; it's a getaway home, 58 per cent; I can do activities I can't do at my permanent residence (hiking, fishing, etc.), 43 per cent; it's an investment property, 30 per cent; it's a retirement home, 20 per cent;

54 per cent of Canadians who own or are considering owning a recreational property are willing to travel up to two hours, and 24 per cent saying they would travel two hours;

Canadians identify the following features as important when considering their current recreational property or a future purchase of a recreational property: affordable purchase price, 61 per cent; reasonable maintenance costs, 46 per cent; waterfront access, 45 per cent; proximity to town, 44 per cent; reasonable distance from primary residence, 35 per cent; relative seclusion, 28 per cent; land access, 24 per cent; proximity to sports/recreation, 24 per cent; nearby neighbouring properties, 12 per cent; island property, 7 per cent.
---
The views, opinions and positions expressed by columnists and contributors are the author's alone. They do not inherently or expressly reflect the views, opinions and/or positions of our publication.