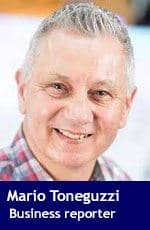 Calgary-based cannabis company Westleaf has received a licence from Alberta, Gaming, Liquor and Cannabis for its first Prairie Records branded retail store in Alberta.
The store is at 4420 17th Ave. S.E. in Calgary.
"This is a small but significant step in our development as a full spectrum cannabis company, with seed-to-sale operations," said Adam Coates, chief commercial officer at Westleaf, in a news release.
"We believe our celebrated Prairie Records concept with its unique experiential music tie-in will be a winner with customers in Alberta as it has been in Saskatchewan."
Westleaf has three Prairie Records stores operating in Saskatchewan, two in Saskatoon and one in Warman, just north of Saskatoon.
The company said the Prairie Records International Avenue store in Calgary is the first of several planned for Alberta over the coming months and year.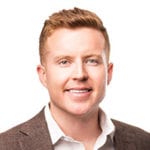 "Alberta is an important market for Westleaf and the Prairie Records brand, as it is not only home for the company's head office and it's proposed major processing and extraction facility, but the province is leading the way in cannabis retail across Canada, providing cannabis consumers far more choice," said Scott Hurd, president and CEO of Westleaf. "We anticipate that the Prairie Records brand will stand out amongst the current crop of retailers."
Westleaf describes Prairie Records as a unique retail concept "marrying the instinctual tie between cannabis and music to make a more memorable shopping and educational experience for the consumer whether they are brand new to the market or an experienced cannabis user."
Westleaf has completed construction of Phase 1 of The Plant, a large-scale cannabis extraction, processing and manufacturing facility in Calgary. It said The Plant is in the final stages of preparing for operations.
It is awaiting an operating licence from Health Canada to begin formulating cannabis derivative products and consumable such as tinctures, oils and gel caps, which have been legalized, and those expected to be legalized later this fall, such as edibles, vapes and topicals.
The company also said construction on its cultivation facility Thunderchild, near Battleford, Sask., continues on-schedule for completion by the end of the year.
Meanwhile, Calgary-based cannabis company Sundial Growers Inc. says it has received amendments to its Standard Cultivation and Standard Processing licences from Health Canada for an additional 115,000 square feet of cannabis cultivation at its flagship facility in Olds.
In a news release on Tuesday, the company said the newly-licensed space includes 34 additional purpose-built modular rooms for the cultivation of premium cannabis, almost doubling the total number of flowering rooms to 74 in Olds.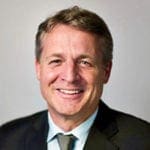 "Our master growers and expert staff have successfully completed more than 150 harvests. We are very excited about the premium quality and industry-leading yields our state-of-the-art facility in Olds is producing," said Torsten Kuenzlen, chief executive officer of Sundial, in a statement.
"The additional flowering rooms will further accelerate our production capacity, allowing us to expand into more provinces and provide our high-quality cannabis to a wider consumer base."
Once fully constructed, licensed and operational, the Olds facility will be about 450,000 square feet, including 114 revenue-generating flowering rooms.
Sundial has facilities in Olds and Rocky View County, with a third site under construction in Merritt, B.C., scheduled to be operational in the first quarter of 2020.
Mario Toneguzzi is based in Calgary.
---

The views, opinions and positions expressed by columnists and contributors are the author's alone. They do not inherently or expressly reflect the views, opinions and/or positions of our publication.