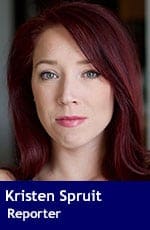 Diesel fuel has been leading the increase of building material prices over the last two decades.
A report released by ATB Financial on Thursday looked at the Producer Price Index of the construction sector since 1998. The index tracks the price of different inputs purchased by producers, similar to the Consumer Price Index. In the construction industry, the major inputs include diesel fuel, ready-mix concrete and softwood timber.
ATB said that with the "thousands" of construction projects in motion this summer across the province, the Producer Price Index is an important indicator for construction companies to "maintain their bottom line."
In comparison to the price point of 100 set in 1998, diesel fuel has quadrupled to nearly 396.4 this June.
"Like regular gasoline, diesel prices have been extremely volatile over the last two decades," ATB Financial says.
Ready-mix concrete charted a different course. The report shows that prices remained gradual early into the 2000s, and then started to increase. Despite the slow incline, ready-mix concrete prices have risen 78 per cent in the last 20 years.
The price for softwood lumber averaged a decline for most of the last 20 years, but has only started to see an increase in the last year. As of June, the price of softwood lumber was 132.6 – about one-third higher than the 1998 price point.
The skyline is changing across the province. Although only one component of the construction industry, a separate report from Statistics Canada shows that investment in non-residential building construction alone was $2.4 billion in Alberta in the second quarter. This figure was off 9.7 per cent from a year ago, however each sector experienced a similar decline. Investment in industrial was down 2.6 per cent; commercial down 15 per cent; and institutional down 0.8 per cent.
Investment in capital projects has been a stated objective of the provincial government in recent terms. The Alberta government's 2018 Capital Budget allocated $26.6 billion to construction projects across the province that improve access to health care, education, jobs, housing and social services.
Kristen Spruit is a Calgary-based Troy Media business reporter.
---

The views, opinions and positions expressed by columnists and contributors are the author's alone. They do not inherently or expressly reflect the views, opinions and/or positions of our publication.
Calgary's Business is a Troy Media Digital Solutions Associate website