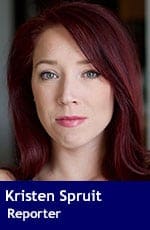 Canadian defined benefit pension plans were up 2.2 per cent in the second quarter and Canadian equities rose to 6.8 per cent. The latter reversed the first quarter loss of 3.9 per cent.
A recent report from RBC Investor and Treasury Services All Plan Universe says the rebounding energy sector played a role.
In a report release on Thursday, Ryan Silva with Global Coverage RBC Investor and Treasury Services said, "Despite ongoing volatility at home and abroad … the Canadian market rallied this quarter partly due to the energy sector, as well as strong returns from other segments, including the materials sector."
But he cautioned asset managers to remain attentive heading into the second half of the year as factors such as North American Free Trade tensions, U.S.-China trade friction and ongoing geopolitics issues could continue to impact the market.
Instability and volatility were concerns that lingered from the first quarter. In a separate statement in May, Silva said these factors took a toll on Canadian equities. He added the health-care sector and potential interest rate hikes to the list of concerns playing a factor on the TSX Composite Index and other key indices.
Other results from the second quarter include:
Global equities returned 2.6 per cent – a 2 per cent increase from the first quarter. The figure was impacted by the fear of trade wars, as well as push by central banks to normalize monetary policies.
Fixed income markets remained relatively the same at 0.6 per cent return in comparison to 0.1 per cent in the first quarter. The result is attributed to escalating tensions with the United Staes, the impact of taxing imports, and the volatility associated with policy uncertainty.
The FTSE TMX Universe Canadian bond index was up from 0.1 per cent in the first quarter to 0.5 per cent in the second.
Kristen Spruit is a Calgary-based Troy Media business reporter.
---

The views, opinions and positions expressed by columnists and contributors are the author's alone. They do not inherently or expressly reflect the views, opinions and/or positions of our publication.
Calgary's Business is a Troy Media Digital Solutions Associate website