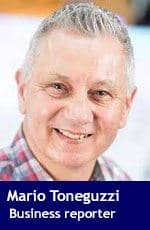 Some interesting data out Tuesday by ATB Financial's Economics & Research Team looking at the latest employment numbers for Alberta.
The province ended 2018 with 21,600 more jobs than in 2017 – and a step towards improving Alberta unemployment rate that "has been struggling to get below the national average for three years." It dropped to 6.7 per cent in 2018.
"Health care and social assistance added the most jobs by the end of last year, with 23,400 more positions made available. Significant job gains also occurred in business, building and other support services (+11,800) as well as manufacturing (+10,000)," said ATB.
"Contrary to what many believe, it was the private — not public — sector that created the province's total of net new jobs. At the end of 2018, 14,600 private sector jobs were added to the economy compared to 2,100 public sector jobs. About 5,000 more Albertans were considered self-employed."
Big job losses were in wholesale and retail (-18,000) and finance, insurance, real estate, rental and leasing (-10,300). ATB said smaller job losses were in agriculture, construction, transportation and warehousing. Also, 600 jobs were lost related to oil extraction and other natural resources.
"There's little doubt ongoing pipeline capacity constraints will keep Alberta's unemployment rate higher than the national average in 2019 and 2020. However, with job creation in other sectors, the province's employment situation is expected to improve, though at a slow and patchy pace," added ATB.
---

The views, opinions and positions expressed by columnists and contributors are the author's alone. They do not inherently or expressly reflect the views, opinions and/or positions of our publication.