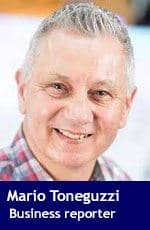 Merchandise imported by Alberta businesses in 2018 rose by nearly seven per cent from 2017, reaching just over $47 billion, according to Statistics Canada data.
In a report released Thursday, ATB Financial's Economics & Research Team cited StatsCan's research showing that 21,154 businesses in Alberta bought $47.2 billion worth of goods last year. That was up 6.8 per cent year over year but still down by 12.3 per cent compared to 2014.
"Almost three quarters (73.4 per cent) of last year's imports originated in the United States. Asian countries accounted for 11.1 per cent, whereas 10.1 per cent came from European countries. China is our largest source of Asian imports, at 6.3 per cent of the total. Within Europe, the Netherlands account for 2.3 per cent followed by Germany at 2.1 per cent," said the ATB in its daily economic update The Owl.
"Wholesalers are the largest importers, accounting for 49.6 per cent of all imports by Alberta businesses in 2018. Businesses involved in oil and gas (extraction, support activities for extraction and petroleum product manufacturers) accounted for 12.4 per cent of imports, followed by the transportation and warehouse sector at 6.1 per cent and chemical manufacturing (which includes petrochemicals) at 6.0 per cent."
ATB said businesses based in the Calgary census metropolitan area brought in 60.1 per cent of total imports compared to 27.1 per cent brought in by businesses located in the Edmonton census metropolitan area.
According to the data, businesses in the Toronto census metropolitan area accounted for 42.0 per cent of all imports to Canada last year, compared to 5.0 per cent for Calgary and 2.3 per cent for Edmonton.
---

The views, opinions and positions expressed by columnists and contributors are the author's alone. They do not inherently or expressly reflect the views, opinions and/or positions of our publication.