Calgary-based Mainstreet Equity Corp. saw rental revenue increase and its same asset vacancy rate drop in the third quarter of its fiscal year.
The company, which is an add-value, mid-market consolidator of apartments in Western Canada, reported on Tuesday that rental revenue increased 11 per cent to $29.3 million in the quarter, which ended June 30.
Its funds from operations increased 16 per cent to $7.8 million. Funds from operations per basic share increased 17 per cent to 89 cents. Net operating income rose 10 per cent to $18.3 million.
Mainstreet said the same asset vacancy rate was 8.3 per cent, down from 9.4 per cent a year ago. The overall vacancy rate, which includes vacant units as apartments undergo stabilization, fell year over year to 10 per cent from 10.6 per cent.
It said it acquired $33 million in new assets in the quarter.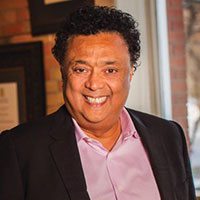 "This quarter was a promising indication that our Alberta and Saskatchewan markets are recovering after three years of recession," said Bob Dhillon, founder and chief executive officer of Mainstreet. "I believe this leaves us well-positioned to capitalize on our 100 per cent organic, non-dilutive growth model, which has continued to serve the company and our shareholders well."
The company said it believes the quarter's results show strong evidence that its core markets are recovering from a prolonged downturn, particularly in Alberta.
"Despite signs of stabilization, Mainstreet continues to face economic uncertainty, which is compounded by rising operating costs due to carbon taxes, interest rate increases, higher property taxes, minimum wage increases, and higher expenses for stabilizing units," said the company.
"The carbon tax in Alberta, which is set to increase annually, targets property owners and therefore raises our energy costs in Alberta. This comes as the introduction of a federal carbon tax, beginning in 2019, could conceivably raise costs in our Saskatchewan portfolio (the federal levy applies to provinces that do not already have a carbon tax in place). Property tax hikes and the raising of the minimum wage to $15 per hour in Alberta are anticipated to drive up operating expenses.
"Higher operating costs come as interest rates are anticipated to rise through 2018 and 2019, likely increasing the cost of Mainstreet's future debt.
"Additionally, the economic climate in our core markets of Alberta and Saskatchewan remains uncertain. While higher commodity prices have led to some incremental increase in oil and gas investment over the past 12 months, spending remains well below pre-recession levels. Unlike the recovery following the 2008-09 crisis, this rebound has been much more gradual and subdued, delaying the recovery of our balance sheet."
Mainstreet has more than 11,500 rental units in 10 cities in Western Canada.
Respected business writer Mario Toneguzzi is a veteran Calgary-based journalist who worked for 35 years for the Calgary Herald in various capacities, including 12 years as a senior business writer.
---

The views, opinions and positions expressed by columnists and contributors are the author's alone. They do not inherently or expressly reflect the views, opinions and/or positions of our publication.