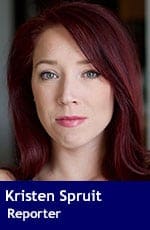 The majority of millennials underestimate the time and cost of getting their foot in the housing market door, a recent study from the real estate company Point2Home suggests.
Property values, and by association, down payment costs, vary drastically across the country. But a nationwide survey of more than 9,000 potential homebuyers found that prospective buyers between the ages of 25 and 38 were "unrealistic" in their property-investment expectations.
Point2Home looked at Canada's 10 biggest cities: Vancouver, Toronto, Missisauga, Calgary, Edmonton, Brampton, Hamilton, Ottawa, Montreal and Winnipeg. The findings show that while the majority of millennial homebuyers in Alberta were prepared for the costs of owning their own home, those in Vancouver, Toronto and Mississauga were in for a shock.
Calgary and Edmonton ranked fourth and fifth, respectively, for down payment costs, behind Vancouver in first, Toronto in second and Mississauga in third.
The average cost of a down payment in Calgary is $24,690. Survey results show that 55 per cent of millennials expected the cost to be less than $20,000. Down payment costs in Edmonton average $18,856. Fifty per cent of millennials expected it to be lower than $20,000.
Meanwhile, in Vancouver, average down payment costs exceed $280,000. Eighty per cent of millennials expected it to be below $100,000. And in Toronto, 70 per cent of millennials expected a down payment to cost less than $50,000, when in reality the average is more than $60,000.
The study suggests that in addition to cost, millennials aren't prepared for the time it will take to pocket the change for a new house. More than half of the respondents (66 per cent) wanted to purchase a property within one year, but their actual savings were below the national average of $25,000 for a down payment.
In order to get a sense of how long it would take to save up, Point2Homes analysts started with the assumption that people between the ages of 25 to 38 would set aside 20 per cent of their income every month towards their future property investment. But analysts also took into consideration that the average Canadian only saves 4.4 per cent of their monthly income. Two sets of projections were produced for Canada's 10 biggest cities for the number of years needed to save for a downpayment.
Those looking to buy in Calgary or Edmonton could save up in as little as one year, assuming they saved 20 per cent of their monthly income. At a 4.4 per cent savings rate, potential homebuyers in Calgary and Edmonton would need an average of five years.
In contrast, homebuyers in Vancouver would require significantly more time. By saving 20 per cent of their monthly income, homebuyers would need 20 years to put together a downpayment, or 89 years at a monthly savings of 4.4 per cent.
Winnipeg is one of the most affordable of Canada's 10 biggest cities to purchase a home, the survey shows. With an average downpayment cost of $15,000, homebuyers could save for their investment in one to five years.
Kristen Spruit is a Calgary-based Troy Media business reporter.
---

The views, opinions and positions expressed by columnists and contributors are the author's alone. They do not inherently or expressly reflect the views, opinions and/or positions of our publication.
Calgary's Business is a Troy Media Digital Solutions Associate website