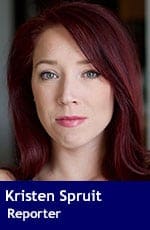 The province has announced a new regulatory process for oil and gas projects that it says will save $600 million over the next four years.
The Integrated Decision Approach is a one-stop software tool, developed in conjunction with the Alberta Energy Regulator (AER) that will reduce paperwork and improve efficiency, the province stated in a press release.
"We're fighting for jobs and making our oil and gas sector more competitive by modernizing the application process for energy projects. This saves industry time and money, while making it easier for everyday folks to make their voices heard," stated Energy Minister Margaret McCuaig-Boyd.
"These improvements are a win for communities and a win for hard-working people in Alberta's energy industry," McCuaig-Boyd added.
The government said the changes were in response to evolving industry practices, such as longer horizontal drilling and drilling multiple wells from one location. The changes also include a "modern, streamlined regulatory system" for various development and environmental permits.
"One of the AER's objectives is to find efficiencies by eliminating duplication and simplifying the regulatory approvals process," stated Jim Ellis, president and CEO of the Alberta Energy Regulator.
Originally earmarked for a five-year trial, the review process was reduced to 15 months. During the test period, the province said the new software resulted in a overall direct savings of $140 million.
Projects tested in the approval process include an application from Suncor for its Meadow Creek East oil sands project, and a smaller heavy oil development proposal from Canadian Natural Resources. That latter resulted in a $1-million savings and a four-month reduction in processing time under the new system.
The Integrated Decision Approach means  oil and gas projects will begin operating sooner, resulting in the creation of more jobs in Alberta, stated the province.
"Alberta families and municipalities will benefit from the simpler, fairer process by being provided information up front about the potential impact of a project on their community and the process for having their concerns addressed," the Alberta government added in regards to the benefits of the new system.
Kristen Spruit is a Calgary-based Troy Media business reporter.
---

The views, opinions and positions expressed by columnists and contributors are the author's alone. They do not inherently or expressly reflect the views, opinions and/or positions of our publication.