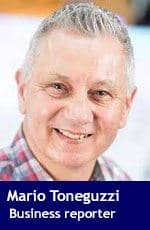 The number of publicly-owned culture, recreation and sports facilities in Canada in 2016 topped 50,000.
New data released by Statistics Canada on Tuesday showed that there were 51,136 of these facilities, broken down by 5,400 ice arenas, 4,710 pools, 6,753 multi-purpose, 4,412 arts and culture, and 29,861 other facilities "consisting of sports fields, community centres, tennis courts, skate parks, curling rinks and stadiums."
"Municipalities own more than 98 per cent of these publicly-owned culture, recreation and sport facilities," said the federal agency.
"Statistics Canada, in partnership with Infrastructure Canada, has launched its first-ever catalogue of the state of the nation's infrastructure to provide statistical information on the stock, condition, performance and asset management strategies of Canada's core public infrastructure assets."
StatsCan said most arts and culture facilities are in good or very good condition. They consisted of 2,182 libraries, 1,022 museums and archives, 884 presentation and performance spaces and 324 galleries.
"Almost two-fifths of presentation and performance spaces (38.3 per cent) and galleries (38.0 per cent) have been constructed since 2000, compared with 33.8 per cent of libraries and 16.8 per cent of museums and archives," it said.
In 2016, almost two-thirds (65.6 per cent) of publicly-owned ice arenas were outdoor facilities, while 27.7 per cent were indoor single-pad ice arenas. Indoor ice arenas with more than one pad accounted for the remainder. Nearly three-fifths (56.5 per cent) of outdoor ice arenas were constructed since 2000, while most indoor single-pad ice arenas (85.1 per cent) were built before 2000, said StatsCan.
"Around half of outdoor ice arenas (55.3 per cent) and indoor single-pad ice arenas (49.7 per cent) were reported as being in good or very good physical condition, while one-fifth (20.2 per cent) of indoor single-pad ice arenas were reported to be in poor or very poor condition," it said.
In 2016, Ontario led in the number of social and affordable housing units (127,064), followed by Alberta (33,870), British Columbia (22,124) and Saskatchewan (17,822). Ontario also had the most structures (8,786), followed by Alberta (6,729) and Saskatchewan (4,840), added Statistics Canada.
Mario Toneguzzi is a veteran Calgary-based journalist who worked for 35 years for the Calgary Herald, including 12 years as a senior business writer.
---

The views, opinions and positions expressed by columnists and contributors are the author's alone. They do not inherently or expressly reflect the views, opinions and/or positions of our publication.