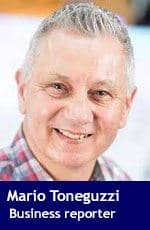 A new survey suggests that half of Albertans are worried they haven't saved enough money for retirement and close to one-third say they will be over 70 years old before they can retire.
Those are the results of the latest Investor Beat survey by ATB, which also found that only 28 per cent of Albertans are contributing regularly to their RRSPs and just 17 per cent have a documented financial plan to help them achieve their goals.
ATB said an unsettled stock market, lingering economic uncertainty and challenging oil prices are likely exacerbating the financial pinch felt by Albertans to reach their retirement goals.
"Making money in investment markets is never easy, and it's even harder when markets are as volatile as they have been lately," said Chris Turchansky, president of ATB Wealth, in a news release.
"Emotions can erode the willpower to keep to your investment plan and lead to reactive decisions that can have a lasting impact on investors' long-term financial goals, including retirement. While discipline is hard, my advice to Albertans is to have a solid financial plan and stick to it.
"Starting to invest at an early age allows people to position themselves to reach their long-term financial goals, such as retirement. But it's never too late. I encourage Albertans to seek professional financial advice to not only have an investment plan to reach their goals, but to help navigate market cycles and ensure they're making confident financial choices, not emotional ones."
Other survey results include:
51 per cent want to retire between the ages of 60 and 69;

45 per cent started to save for retirement before turning 30;

pessimism about the oil market continues, likely due to frustrations around pipeline construction and declining oil prices.

retirement continues to be the top financial goal, followed by the desire to pay down debt (49 per cent) and to spend less (44 per cent);

only half of respondents openly talk to their spouse or other family members about their financial decisions and plans.
– Mario Toneguzzi for Calgary's Business
---

The views, opinions and positions expressed by columnists and contributors are the author's alone. They do not inherently or expressly reflect the views, opinions and/or positions of our publication.