TECTERRA, a non-profit organization geospatial technology innovation support centre, has directly supported 269 startups and small and medium businesses since its inception in 2009.
And those companies have collectively generated more than $120 million in revenues from supported projects.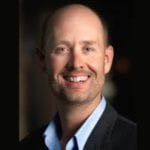 "We're proud to have supported startups and small companies to develop and market new technology right here in Alberta. We're in an era of unprecedented opportunity for technology innovation and geospatial, or location-based, technology is playing a big role in helping industry become more efficient, productive, and ready for the future," said TECTERRA CEO Jonathan Neufeld in a news release.
The Calgary-based organization said the impact of its support has resulted in $309 million in actual economic impact to date, with over $600 million forecast by 2022; the creation of 437 net-new jobs in Canada; and the commercialization of over 100 innovative technologies.
"Through four unique funding programs, TECTERRA invests in small and growing companies, who are developing geospatial technology with higher than average technical risk and solving problems for large or clearly-defined markets in Alberta and abroad. TECTERRA's combination of financial support, subject matter expertise, and project-based coaching creates an invaluable environment of learning and success for start-ups and early-stage companies, significantly enhancing their chances of successful commercialization," said the company.
"As the digital revolution continues to transform the world, the concept of 'where' is becoming fundamental to all decision-making. Advancements in computing technologies, aero-space platforms, sensors and digital communication have steered the growth and expansion of the geospatial industry into new and varied applications. The growth of artificial intelligence, internet of things, big data, and cloud is further accelerating the geospatial industry's global reach and contribution."
– Mario Toneguzzi
---
The views, opinions and positions expressed by columnists and contributors are the author's alone. They do not inherently or expressly reflect the views, opinions and/or positions of our publication.