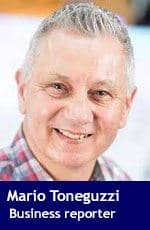 It's becoming more expensive to get a post-secondary education in Canada.
Statistics Canada reported on Wednesday that tuition fees increased for undergraduate and graduate students for the 2018-2019 academic year.
It said tuition for undergraduate programs for Canadian full-time students was, on average, $6,838 in 2018-2019, up 3.3 per cent from the previous academic year. The average cost for graduate programs was $7,086, a 2.4 per cent increase over 2017-2018.
"Across Canada, the increase in undergraduate average tuition fees for 2018-2019 ranged from 0.1 per cent in Alberta to 6.5 per cent in Manitoba.
"Tuition fees for Canadian graduate students increased in seven provinces, ranging from 2.0 per cent in British Columbia to 6.5 per cent in Manitoba. Canadian graduate tuition fees were unchanged in Alberta and in Newfoundland and Labrador, while they fell by 0.8 per cent in Prince Edward Island," said the federal agency.
"The most costly average tuition fees for Canadian undergraduate students in 2018-2019 were in dentistry ($23,474), followed by medicine ($14,780), law ($13,332) and pharmacy ($10,746). These four programs accounted for 3.6 per cent of all Canadian undergraduate students."
StatsCan said close to 60 per cent of Canadian undergraduate students were enrolled in one of four fields of study: social and behavioural sciences, and legal studies (not including law); business, management and public administration; physical and life sciences and technologies; and the humanities.
"At the graduate level, the most expensive programs remained the executive and regular masters of business administration (MBA) programs. Average tuition for an executive MBA was $49,798 in 2018-2019, while the fee for a regular MBA averaged $30,570. These averages at the Canada level reflect the broad range of fees among the provinces that offer MBA programs. Average tuition fees for regular MBA programs ranged from $2,382 in Newfoundland and Labrador, to $44,759 in Ontario. Prince Edward Island started offering a new regular MBA program, which cost an average of $20,000 in 2018-2019," it said.
The federal agency added that average tuition fees for international undergraduate students rose 6.3 per cent in 2018-2019 to $27,159. Two-thirds of international students were studying at the undergraduate level. Of this group, 30 per cent were enrolled in business, management and public administration, with an average tuition fee of $26,395, which was slightly below the national average for all fields of study in 2018-2019, it added.
Average tuition fees for international students in graduate programs rose one per cent to $16,497.
Mario Toneguzzi is a veteran Calgary-based journalist who worked for 35 years for the Calgary Herald, including 12 years as a senior business writer.
---

The views, opinions and positions expressed by columnists and contributors are the author's alone. They do not inherently or expressly reflect the views, opinions and/or positions of our publication.