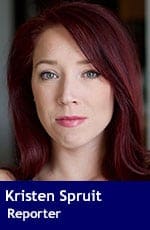 WestJet closed out its second quarter with a reported net loss of $20.8 million. The Calgary-based airline attributed the hit to "numerous challenges" faced during the first half of the year, including increasing aircraft fuel prices, severe weather-related events, and the impact of the threat of a pilot strike.
WestJet president and CEO Ed Sim said in a press release that the company was "disappointed with the results."
With fuel prices on the rise, WestJet is bracing for prices in the range of 83 to 85 cents per litre in the third quarter. At a forecasted cost of US$90 barrel for jet fuel, the increase marks a minimum 35 per cent increase from this time last year.
As part of its initiative to control costs, WestJet cut service on underperforming routes for the summer months and modified amenities offered in-flight. The cost saving is anticipated at $40 million by year end, ideally allowing the company to meet its annualized savings goal of $200 million by the end of 2020.
The June 20 launch of WestJet's ultra-low cost carrier Swoop contributed to a 2.8 per cent increase in total revenue compared to the second quarter in 2017. However, integrating the new carrier into normal operations comes with "uncertain future costs." WestJet and Swoop are in the midst of negotiations with pilots and flight attendants, who are looking to unionize. The threat of industrial action by labour groups has factored in to the airline's second-quarter results, according to WestJet.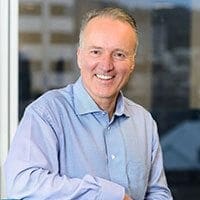 Although the airline intends to continue to increase its fleet and network, the company was forced to make adjustments to its capacity goals for 2018 in response to soaring fuel prices. Domestic and system-wide capacity is expected to increase between 5.5 and 6.5 per cent, which is reduced from the initial 6.5 and 8.5 per cent target.
In May, WestJet launched inaugural flights to Paris, France, and non-stop flights to Halifax. Service to Cranbrook, Prince George, Lethbridge, Lloydminister and Medicine Hat was added in June through the company's new regional air service WestJet Link.
Swoop will be offering scheduled service to five Canadian destinations: Abbotsford, Edmonton, Halifax, Hamilton and Winnipeg. More details about start dates and routes are expected this week.
WestJet's second-quarter revenue was $1.09 million – an increase of 2.8 per cent from $1.05 million in the first half of 2017.
The company reported a loss of 18 cents per share, which was down 41 cents per share on a profit of $48.6 million from the second quarter in 2017.
Kristen Spruit is a Calgary-based Troy Media business reporter.
---

The views, opinions and positions expressed by columnists and contributors are the author's alone. They do not inherently or expressly reflect the views, opinions and/or positions of our publication.
Calgary's Business is a Troy Media Digital Solutions Associate website