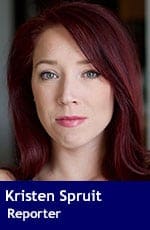 This fall, travellers can fly south for as low as $99 one way.
WestJet's ultra-low-cost carrier Swoop announced its entrance into the American market on Thursday with the release of its 2018-2019 winter schedule.
The schedule includes flights from Edmonton to Las Vegas and Mesa; Hamilton to Las Vegas, Fort Lauderdale, Orlando and Tampa Bay; and Abbotsford to Las Vegas. Flights are available from Oct. 11, 2018, to April 27, 2019.
Swoop president Steven Greenway said in a statement that the move was spurred by the airline's "immediate success in Canada." Swoop sold out all of the inaugural flights from Hamilton, Abbotsford and Halifax launched on June 20.
"Canadians have been waiting for ultra-low-cost fares into the U.S, for years and we are proud to be the airline to make it happen," he stated.
The airline has said that it's looking to be an attractive option for the estimated five million Canadians who drive across the border into the United States each year to catch cheaper flights from American airlines.
"This winter schedule is positioned to attract both cross-border travellers and price-sensitive sun-seekers," according to Swoop.

President and CEO of the Edmonton International Airport Tom Ruth described the move as a "significant milestone." Flights from Edmonton to Mesa and Las Vegas are $119, taxes and fees included.
"The addition of ultra-low-cost service from Edmonton to Las Vegas and Mesa will create new opportunities for passengers and emphasizes Swoop's confidence in the Edmonton Metro Region." Swoop will base two of its Boeing 737-800 aircrafts in Edmonton. That's expected to create 90 jobs in the region.
Many American airports are welcoming the new player on the scene. In particular, Phoenix-Mesa Gateway Airport authority officials stated the new Canadian carrier would encourage tourism in the area.
"The Greater Phoenix area has been one of the top destinations for Canadian air travellers looking to escape the cold winter weather. The addition of Swoop in Mesa increases the opportunity for even more sun-seeking visitors to come and experience … [what] the Valley of the Sun has to offer," stated Mayor Jeff Serdy, chairman of the Phoenix-Mesa Gateway Airport Authority.
Swoop describes itself as a "no-frills, lower-fare air travel option that will get more Canadians travelling." Flight details and prices can be found at FlySwoop.com.
Kristen Spruit is a Calgary-based Troy Media business reporter.
---

The views, opinions and positions expressed by columnists and contributors are the author's alone. They do not inherently or expressly reflect the views, opinions and/or positions of our publication.
Calgary's Business is a Troy Media Digital Solutions Associate website