Windmill Microlending, Canada's largest and most successful microlending charity for skilled immigrants and refugees, is increasing the amount of funds available to skilled immigrants and refugees by 50 per cent.
It is now offering low-interest loans of up to $15,000 to help skilled immigrants and refugees obtain the credentials they need to continue their careers in Canada.
Windmill CEO Claudia Hepburn said the costs of licensing and re-accreditation are increasing each year as many internationally-trained professionals face Canadian licensing costs in the tens of thousands and need support.
"We're a national charity and we make loans of up to $15,000 to skilled immigrants who have come to Canada and are unable to put their skills to work in the Canadian economy because they lack Canadian education or accreditation. So we make loans that they can use to pay for the cost of re-education or re-accreditation here in Canada so they can put their skills to work to help solve labour market shortages here," she said.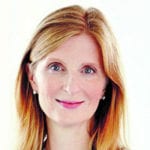 Over half of Windmill's clients are in healthcare, a field that includes some of the higher costs for training, exams and licensing. Internationally trained dentists, for example, may require anywhere from $40,000 to $100,000. Pharmacists and physicians may expect to pay between $20,000 and $35,000.
Windmill's roots are in Calgary where the concept began in 2004 with five loans in the first year. Ten years later, it was doing about 400 loans a year. This past fiscal year, which ended March 31, Windmill did 819 loans.
"We're growing rapidly," said Hepburn.
Calgary veterinarian, Dr. Eva Hadzima is an example of the people Windmill is reaching. She came to Canada from Slovakia with experience as a vet, but struggled to afford the practical exams required to gain Canadian veterinarian credentials.
"I was thrilled that Windmill would lend me this money," said Hadzima. "It showed that Canada had confidence in me, and it allowed me to focus on my goal and establish my career again."
Underemployment of immigrants costs Canada as much as $12.7 billion annually according to the Conference Board of Canada. Since 2005, Windmill has helped over 4,000 skilled immigrants and refugees restart their careers in Canada. Windmill clients double or triple their income, on average, by the time their loan is repaid. The repayment rate for Windmill loans is 97.5 per cent.
"The cost of re-education and re-accreditation, the cost of everything, is going up. And the cost of education is going up too," said Hepburn. "Particularly for health care professionals, we find that their costs of their learning plans are much more than the $10,000 cap."
Mario Toneguzzi is a Troy Media business reporter based in Calgary. 
---
The views, opinions and positions expressed by columnists and contributors are the author's alone. They do not inherently or expressly reflect the views, opinions and/or positions of our publication.