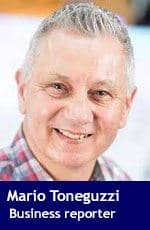 The Alberta government announced on Friday that the 2018-2019 deficit is now forecast at $7.8 billion, $1 billion lower than what was originally expected.
In the Treasury Board and Finance Department first-quarter fiscal update for 2018-2019, the government said Alberta's economic growth is recovering as expected.
"The Alberta Activity Index is now above its pre-recession peak. Oil prices, energy activity and exports have strengthened more than expected. Exports are expected to continue expanding into 2019, and household earnings are also estimated to strengthen. Real GDP is forecast to grow 2.7 per cent next year, slightly higher than the 2.5 per cent growth estimated in budget," said the update.
"Improved oil prices and corporate earnings are translating, slowly, to an increase in conventional energy investment. For example, rigs drilling in 2018 is averaging nearly seven per cent higher than 2017 so far this year. It is expected that non-conventional investment growth will turn positive in 2019, the first year of growth since 2014.
"Alberta's labour market is also improving, with employment growth notable in the higher-earnings goods sector and in full-time positions. Employment is expected to expand 1.9 per cent in 2018, roughly in line with the Budget 2018 estimate. Overall activity in the household and construction sectors is slightly below budget estimates though. Substantial uncertainty remains, with significant volatility in oil prices and the light-heavy oil price differential, as well as ongoing global market and geopolitical risks."
The government said total revenue of $49.1 billion is forecast, up $1.2 billion from the budget, due primarily to higher personal income tax, resource revenue and federal transfers but partially offset by lower investment income.
But total expense of $56.3 billion is forecast, up $146 million from the budget. The government said expense increases are mainly related to capital grants re-profiled from 2017-2018 and funded using federal infrastructure program dedicated revenue.
It added that the capital plan spending is forecast to be $6.4 billion, which is almost the same as the budget estimate.
Mario Toneguzzi is a veteran Calgary-based journalist who worked for 35 years for the Calgary Herald, including 12 years as a senior business writer.
---

The views, opinions and positions expressed by columnists and contributors are the author's alone. They do not inherently or expressly reflect the views, opinions and/or positions of our publication.