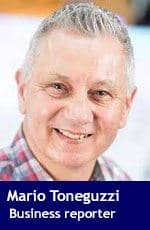 The prices of new homes in Calgary and Edmonton remained fairly flat in July, according to a new report released Thursday by Statistics Canada.
In its New Housing Price Index, the federal agency said prices in the Calgary census metropolitan area rose by 0.2 per cent from June while in the Edmonton region they were unchanged.
On a year-over-year basis, prices were down 0.3 per cent in Calgary and unchanged in Edmonton.
"Builders in 15 of the 27 census metropolitan areas surveyed reported higher prices in July, pushing the Canada-level index up 0.1 per cent.
"The largest gain was in London (Ont.) (+0.5 per cent), where builders reported higher construction costs and favourable market conditions as the primary reasons for the increase. This marked the ninth consecutive monthly price rise in this CMA," said StatsCan.
It said new home prices edged up 0.1 per cent in Toronto in July, the first increase since October 2017. In contrast, prices in Vancouver (-0.2 per cent) declined for the first time since February 2017.
Nationally, new home prices were up for a second consecutive month in July, rising by 0.5 per cent. The largest 12-month gains were in Ottawa (+4.8 per cent) and London (+4.4 per cent).
Among the five CMAs reporting declines, Toronto and Regina (-1.2 per cent each) recorded the largest 12-month decreases, said the federal agency.
Mario Toneguzzi is a veteran Calgary-based journalist who worked for 35 years for the Calgary Herald, including 12 years as a senior business writer.
---

The views, opinions and positions expressed by columnists and contributors are the author's alone. They do not inherently or expressly reflect the views, opinions and/or positions of our publication.