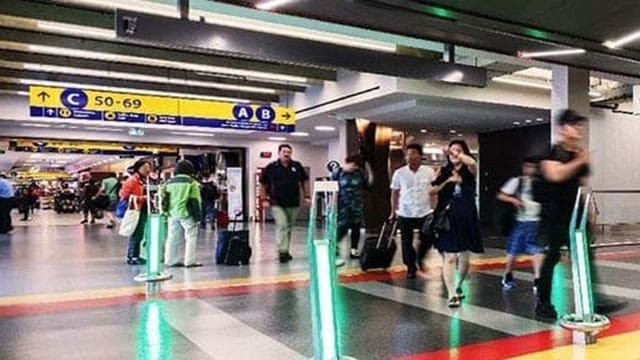 Operating revenue for the 26 largest Canadian air carriers totalled $6.6 billion in the first quarter, up 8.8 per cent from the first quarter of 2018, according to a study released by Statistics Canada on Monday.
"The gain was driven primarily by increases in both passenger (+8.8 per cent) and goods (+6.0 per cent) revenue. Passenger revenue accounted for 89.8 per cent of total operating revenue, while goods revenue comprised 5.6 per cent. Total operating expenses grew 6.2 per cent to $6.3 billion, mainly because of higher fuel prices year over year and increased capacity," said the federal agency.
"The operating ratio for the largest airlines – operating expenses expressed as a proportion of operating revenue – was 0.96 in the first quarter, a slight improvement from 0.98 in the first quarter of 2018. Overall, this means that these airlines incurred expenses of roughly 96 cents to generate $1 in revenue."
StatsCan said net operating income almost tripled in the first quarter to $257.5 million. This amount, combined with a net non-operating income of $202.4 million, produced a net income of $460.0 million.
"Canadian Level I and II air carriers spent $1.6 billion to purchase turbo fuel, up 7.0 per cent compared with the same quarter in 2018. They also paid $1.2 billion in wages, salaries and benefits (+8.0 per cent) to their 63,750 employees. The average number of employees was up 7.1 per cent over the first quarter of 2018. Other operating expenses (56.0 per cent) accounted for the largest share of total operating expenses in the first quarter of 2019, followed by turbo fuel (25.4 per cent) and wages, salaries and benefits (18.6 per cent)," explained the federal agency.
"These airlines recorded a profit margin – net income divided by operating revenue – of 7.0 per cent. In other words, every dollar of service sold in the first quarter earned 7.0 cents of profit for these carriers."
The report said the 26 Canadian airlines carried 23.3 million passengers in the first quarter, up 5.7 per cent from the first quarter of 2018. The number of passengers flying on scheduled flights rose 5.9 per cent to 22.7 million, while the passenger counts on chartered flights edged down 0.6 per cent to 557,000.
All three sectors posted gains. The domestic sector (within Canada) rose 4.6 per cent to 10.5 million passengers, while the transborder sector (between Canada and the United States) grew 6.8 per cent to 5.6 million passengers, and the other international sector increased 6.5 per cent to 7.2 million passengers. 
---

The views, opinions and positions expressed by columnists and contributors are the author's alone. They do not inherently or expressly reflect the views, opinions and/or positions of our publication.