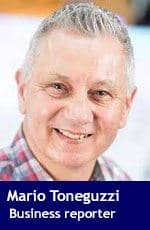 Canadian investors are acquiring foreign bonds at a record pace.
A report released on Monday by Statistics Canada showed that Canadian investment in foreign securities totalled $13.1 billion in July, following an $11.2 billion investment in June.
"Canadian investment in foreign debt securities reached a record $13.9 billion in July. Acquisitions of non-U.S. foreign bonds and U.S. Treasury bonds were the main contributors. Canadian investors acquired $44.9 billion of foreign bonds from January to July, with nearly 90 per cent in instruments denominated in foreign currencies. These acquisitions mainly targeted bonds issued by foreign governments," said the federal agency.
"The level of investment in 2018 has already surpassed the record investment for one year set in 2006 ($43.8 billion). In 2006, acquisitions were mainly in foreign bonds denominated in Canadian dollars, also referred to as maple bonds, as foreign corporations were active raising funds in the Canadian credit market prior to the global financial crisis. U.S. short-term interest rates were up by five basis points, while U.S. long-term rates declined slightly in July."
StatsCan also said Canadian investors reduced their holdings of foreign shares by $796 million, the fourth divestment in five months. The reduction largely targeted non-U.S. foreign shares in July.
The report said foreign investment in Canadian securities reached $12.7 billion in July, mainly from acquisitions of federal government bonds. That was up from $10.3 billion in June.
"Overall, foreign investors acquired Canadian bonds and, to a lesser extent, equities, but reduced their exposure to money market instruments.
Non-resident acquisitions of Canadian bonds totalled $11.1 billion in July. Foreign investors acquired $5.2 billion of federal government bonds. This was the first monthly investment this year," said Statistics Canada.
"From January to June, foreign divestment in federal government bonds totalled $33.9 billion. Non-resident investors also added $3.8 billion of private corporate bonds to their holdings in July, the lowest level since January. Canadian long-term interest rates were up by 22 basis points in July. The Bank of Canada raised its benchmark overnight interest rate by 25 basis points to 1.5 per cent in July, the second increase so far this year. In general, interest rates and bond prices move in opposite directions.
Mario Toneguzzi is a veteran Calgary-based journalist who worked for 35 years for the Calgary Herald, including 12 years as a senior business writer.
---

The views, opinions and positions expressed by columnists and contributors are the author's alone. They do not inherently or expressly reflect the views, opinions and/or positions of our publication.