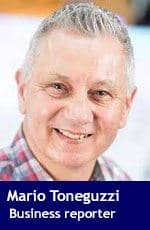 When it comes to attracting and retaining talent, corporate culture is playing a much more significant role, according to a report by global staffing firm Robert Half.
The report, Organizational Culture: The Make-or-Break Factor in Hiring and Retention, surveyed Canadian and U.S. senior managers and professionals. It found that 40 per cent of workers in Canada wouldn't accept a job that was a perfect match if the corporate culture clashed, while 35 per cent felt that way in the U.S.
"Today's professionals are looking to do more with their careers than satisfy a job description; they want to be part of an organization whose values align with their own and feel inspired with a sense of purpose in the workplace," said Greg Scileppi, president of Robert Half, International Staffing Operations.
"For companies, this means evaluating more than a candidate's skills or qualifications to find the right fit for their business. There has to be a focus on identifying individual motivations and promoting the type of work environment that puts employee engagement and success at the heart of the corporate culture."
The survey also found that 90 per cent of Canadian and 91 per cent of American managers said a candidate's fit with the organizational culture is equal to or more important than their skills and experience.
---

The views, opinions and positions expressed by columnists and contributors are the author's alone. They do not inherently or expressly reflect the views, opinions and/or positions of our publication.