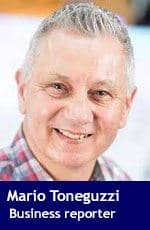 Investment in new housing construction declined by 6.4 per cent year over year in Alberta to $711.6 million in July, says Statistics Canada.
In a report released on Thursday, the federal agency also said that in Canada investment in new housing construction increased 1.7 per cent year over year to $5 billion in July. The growth was driven solely by investment in apartment building construction, as construction of single, double and row houses all declined compared with July 2017.
It said spending was up in four provinces, led by Quebec (+$98.5 million) and British Columbia (+$71.4 million) and, to a lesser extent, Nova Scotia and Prince Edward Island.
"Spending on apartment building construction was up 29.1 per cent (+$462.0 million) to $2.1 billion in July. Investment was up in every province, led by Ontario (+$198.0 million), Quebec (+$154.0 million) and British Columbia (+$91.5 million)," said StatsCan.
"Apartment building construction in Ontario grew 39.7 per cent compared with July 2017 to $696.8 million, the highest level on record. In Quebec, apartment building construction rose 41.8 per cent and has posted double-digit year-over-year increases since June 2017.
"In Alberta, New Brunswick and Nova Scotia, investment in apartment building construction rose following several consecutive year-over-year drops. Alberta (+1.0 per cent or +$1.7 million) and New Brunswick (+15.2 per cent or +$0.9 million) both posted their first year-over-year gains since February 2018."
The federal agency said investment in single-home construction declined for a fifth consecutive month, down 13.3 per cent or $349.7 million year over year in July. Investment in single home construction was down in eight provinces, mainly in Ontario (-$177.2 million), Quebec (-$55.4 million) and Alberta (-$51.8 million).
Mario Toneguzzi is a veteran Calgary-based journalist who worked for 35 years for the Calgary Herald, including 12 years as a senior business writer.
---

The views, opinions and positions expressed by columnists and contributors are the author's alone. They do not inherently or expressly reflect the views, opinions and/or positions of our publication.