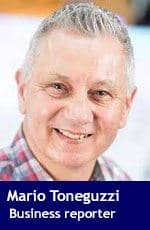 A report by TD Economics says demand in the housing market is returning in Alberta – particularly in the major centres of Calgary and Edmonton.
"In Calgary and Edmonton, sales plunged by about 30 per cent between December to April. These housing markets were already on shaky ground due to a buildup of broader economic slack in prior years, which was compounded by the new B-20 lending rules and higher mortgage rates. However, sales have subsequently improved between May and July. At the same time, sellers have also come back in Calgary and Edmonton. Listings are up modestly year-to-date in both markets," said the report.
"The demand-supply combination has left the sales-to-listings ratios sitting well below long-term averages, which should pressure prices downwards in the near-term and reign in supply. Prices should stabilize in the latter part of 2018 before increasing modestly next year on the back of strengthening demand. However, an abundance of newly built homes available for sale in both markets will limit the upside potential on price growth."
The report said Alberta home sales will fall by 6.2 per cent this year compared with 2017 but then rebound by 7.7 per cent in 2019.
The same pattern is expected for Calgary with sales to fall year over year by 13.2 per cent in 2018 then rise by 12 per cent in 2019, while in Edmonton the decline this year will be 2.8 per cent followed by an 8.2 per cent hike next year.
As for prices, the TD report is forecasting declines of 2.2 per cent this year and 0.5 per cent next year across the province.
The bank forecasts Calgary prices to drop by 0.5 per cent in 2018 and then rise by 0.2 per cent in 2019.
As for Edmonton, it is forecasting price declines of 1.7 per cent and 1.2 per cent.
News of Alberta's economic recovery – albeit a slow one – is positive for the provincial housing market, particularly in Calgary and Edmonton, moving forward.
Mario Toneguzzi is a veteran Calgary-based journalist who worked for 35 years for the Calgary Herald in various capacities, including 12 years as a senior business writer.
---

The views, opinions and positions expressed by columnists and contributors are the author's alone. They do not inherently or expressly reflect the views, opinions and/or positions of our publication.