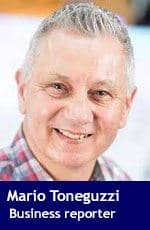 Lowe's Companies Inc., which also operates Rona stores, announced on Monday it will be closing 31 of its Canadian stores as well as 20 U.S. stores.
It said the "underperforming" store closures are part of the company's "ongoing strategic reassessment" and it will "focus on its most profitable stores and improve the overall health of its store portfolio."
"While decisions that impact our associates are never easy, the store closures are a necessary step in our strategic reassessment as we focus on building a stronger business," said Marvin R. Ellison, Lowe's president and CEO, in a news release.  
"We believe our people are the foundation of our business and essential to our future growth, and we are making every effort to transition impacted associates to nearby Lowe's stores."
The company said it expects to close the impacted stores by the end of the company's 2018 fiscal year (Feb. 1, 2019).
"To facilitate an orderly wind-down, the company intends to conduct store closing sales for most of the impacted locations with the exception of select stores in the U.S., which will close immediately. Lowe's has partnered with Hilco Merchant Services to help manage the process in the U.S. and ensure a seamless experience for customers," it said.
Additional details regarding the impact of the store closings will be provided in the next quarterly earnings release on Nov. 20, added Lowe's.
Here is a list of store closures in Canada:
British Columbia
Rona at 105-1015 Columbia Street, New Westminster.
Alberta
Rona at 11520 – 24th Street SE, Calgary.
Reno-Depot at 12330 Symons Valley Road NW, Calgary.
Ontario
Rona at 1133 Dundas Street West, Mississauga.
Rona at1692 Lakeshore Rd, Mississauga.
Rona at 132 Black Road, Sault Ste. Marie.
Rona at 943 Barry Downe Road, Sudbury.
Rona at 1575 Chemong Road, Peterborough.
Rona at 1452 Bath Road, Kingston.
Rona at 178 Water Street, Lakefield Lowe's, Toronto.
Lowe's at 6600 Yonge Street, Toronto.
Lowe's at 248 Northern Avenue, Sault Ste. Marie.
Québec
Rona at 335, Route 209, Sainte-Clotilde-de-Chateauguay.
Rona at 870, boulevard d'Iberville, Saint-Jean-sur-Richelieu.
Rona at 723, boulevard L'Ange-Gardien, L'Assomption.
Rona at 788, rue Moeller, Granby.
Rona at 134, boulevard Sainte-Rose, Laval.
Rona at 9200, boulevard Maurice-Duplessis, Montreal.
Rona at 1200, rue Mantha, Rouyn-Noranda.
Rona at 194, rue Principale, Ange-Gardien.
Rona at 100, rue du Parc Industriel, Saint Elzéar.
Newfoundland
Rona at 825 Conception Bay Hwy, Conception Bay.
Rona at 53-59 Main Highway, Goulds.
Rona at 1297 Topsail Road, Paradise.
Rona at 60 O'Leary Avenue, St. John's.
Rona at 710 Torbay Road, St. John's
Rona at 239 Conception Bay, Bay Roberts.
Mario Toneguzzi is a veteran Calgary-based journalist who worked for 35 years for the Calgary Herald, including 12 years as a senior business writer.
---

The views, opinions and positions expressed by columnists and contributors are the author's alone. They do not inherently or expressly reflect the views, opinions and/or positions of our publication.