Connie Jakab is a mental health speaker and owner of Movement with a Message.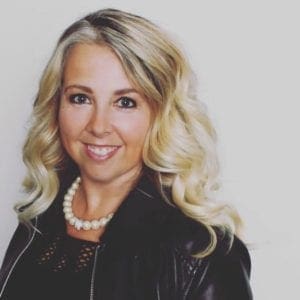 Tell me what Movement with a Message is all about?
Jakab: Movement With A Message is about building community, courage and compassion in our society. We do this through school workshops, mental health presentations with our National Hope Talks division (nationalhopetalks.com), workshops and vlogs for parents and teachers through our Village division (villagemwm.com), and our annual theatre productions.
How and why did you get involved in this type of work?
Jakab: I have been working in youth resilience for over 20 years. My passion for resilience work started when I was a youth. My youth leader would take all of us downtown to work with the homeless and the marginalized. Something sparked in me then to want to do something to make a difference.
In the process of the past 20 years, I have seen too many youth drown in depression, anxiety and suicide. It became very real when my own son was suicidal at eight years old. This threw off my theory that it only happens in 'those families.'  Here I am a 'normal' parent, married 19 years and working in resilience with a suicidal son diagnosed with anxiety and depression.
The process we have gone through as a family has been a huge battle and learning, but I'm thankful to say we are on the other side now with my son thriving. This encourages me that there is hope and to keep working for it in our society.
How big of an issue is mental health these days in our society and why has it come to this?
Jakab: Mental health is a vast issue. One out of every five people struggle with anxiety. There are many sociological reasons for this. The family 'village" has broken down. Most families don't have extended family close or relationships with people who can help them.
Parents are having to work harder than ever to provide for what our economy requires. Children are left to screens to entertain themselves, leaving them open to many harms of too much screen time.
Trauma-related events such as substance abuse, abuse, yelling and neglect also play a part.
We also are more disconnected from meaningful work, meaningful values and community.
From a business perspective, what's the impact of mental health for companies and the economy on the whole?
Jakab: The issues underneath mental health already are affecting the workplace and will continue to only increase if we don't address them. Productivity, creativity and mission decrease.
Where there's workplace bullying, you will find mental health issues right behind. It affects the working environment and the ability to move a company forward.
Employees needing time off, increased costs for missed work and reactive monetary action needed for employees such as intervention can be avoided if there's a great culture of mental wellness and prevention in a company.
What's your main message to people who are suffering with mental health issues?
Jakab: My message to those struggling with mental health is: Know there is hope. More than ever, there are resources available to help you overcome. Reach out and lean in. Tell your story.
– Mario Toneguzzi
---
The views, opinions and positions expressed by columnists and contributors are the author's alone. They do not inherently or expressly reflect the views, opinions and/or positions of our publication.