Ron Wuotila is president at RW Sport Performance Consulting.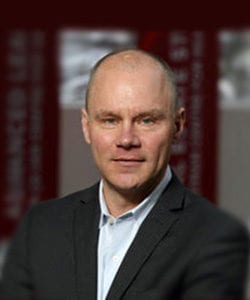 What is RW Sport Performance Consulting and what do you do?
Wuotila: I help high-performance sport organizations, coaches and leaders get better.
Much of my consulting work with organizations focuses on assessment and healthy reflection as a means to ensure that they have the right strategies, systems and standards in place to achieve their performance goals.
Many of the high performance organizations I work with are operating in a 'storm.' Their senior leaders and coaches are required to be the master of many things, some of which they have no particular training for. These folks are committing huge amounts of time to drive the very best performance from their people and they don't have the time to regularly pause and assess how they're doing. They hire me to facilitate, advise and mentor so that they can improve their plans, their people and, ultimately, their odds of sustainable success.
What's your background in sports?
Wuotila: I am a basketball lifer and spent my early working years coaching at the college level in Canada and in the NCAA in the United States. In my 30s I made the shift to leadership roles in post-secondary sport and was fortunate enough to work with the British Olympic basketball teams from 2007 to 2012 as the director of basketball operations. That was a great experience. I learned a great deal about myself and high performance sport in those years that I am grateful for.
That experience really shaped how I look at performance and leadership. During that time, my learning environment was rich. My boss, Chris Spice (now high performance director of British swimming) and Ken Shields (one of Canada's most accomplished coaches) provided me with a ridiculously healthy and productive environment to evolve.
Most recently, I'm working with Own The Podium on the Coaching Enhancement Program, which aims to help Olympic and Paralympic coaches raise their game all in the name of improved performance and more medals for Canada. Working on this project is a once-in-a-lifetime opportunity. I cherish it.
I still coach, but now as a volunteer in a local youth basketball club.
How can sports organizations achieve excellence?
Wuotila: First off, successful sport organizations are willing to look back in order to improve. If leaders aren't willing to do this on a regular basis, their programs won't thrive. And they must do it objectively.
As well, no program will succeed without great leadership, so you have to invest in finding the right people to lead and ensure they're regularly moving through assessment and development cycles. Most sport organizations don't have the resources to properly support their people, so assessment and development are the first balls to drop. I've seen far too many talented people get stuck because they weren't supported properly. Great organizations prioritize the development of their most important assets: their people.
Finally, the successful sport groups know who they are and have a clear vision. They're able to clearly express this vision and align their strategy and daily behaviours to achieve their goals.
What are the key things someone has to do and be as a great leader?
Wuotila: Leaders do two things: define reality and support their people. It is that simple – I promise. Very few can do both equally well.
Some are great at defining reality: Do this! Do that! You're great! You're not so great!
And some lean towards supporting their people as the top priority. They will do anything for their people, but they can't make the hard decision or clearly communicate the current reality for an individual, group or team.
The great ones can clearly define reality on a consistent basis and truly support their people at the highest level possible. This is hard. Those that can do both are the world-class leaders.
What are some of the things people can learn from the world of sports and athletics that can help them in their business?
Wuotila: I actually think that sport has more to learn from business than business has to learn from sport, but that's for another piece. For corporate people, the key learnings would come from highly effective leaders in sport who are able to establish a vision, drive their athletes and staff to make uncompromising commitments to organizational goals and who use the power of relationship building as the core element in their success.
From the individual sports, I think there is lots to be learned about the commitment to detail, discipline and belief.
Business can also learn many things from team sports, since they function more like a business, since individual athletes constantly make sacrifices in order for the team to succeed.
– Mario Toneguzzi
---
The views, opinions and positions expressed by columnists and contributors are the author's alone. They do not inherently or expressly reflect the views, opinions and/or positions of our publication.