The Alberta government has appointed Duane Monea to oversee the functions of the Real Estate Council of Alberta and ensure continuation of regular operations while the government works to develop a new model for the regulator.
Bill 15: The Real Estate Amendment Act 2019 was passed recently to address concerns about the performance of RECA after a third-party review by KPMG, completed in late spring, found significant concerns with council performance and identified the need for urgent governance reform. Bill 15 allowed for the dismissal of current council members and enabled the minister of Service Alberta to appoint an official administrator.
The government said the role will support the development and execution of a plan to address the recommendations of the KPMG review of RECA and help prepare the organization for the transition to a new council.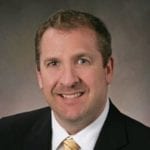 "The administrator is essential to stabilize and refocus the operations of RECA. It's important that we work immediately to ensure Albertans can have confidence in the work of RECA and I am confident that Mr. Monea will be able to set us down this path. Mr. Monea will begin work immediately to restore the regulatory oversight that industry professionals, buyers and sellers in the real estate sector deserve," said Service Minister Nate Glubish in a statement.
The appointment is an interim measure until a new governance model is established following further amendments to the Real Estate Act planned for spring 2020. RECA is responsible for all costs associated with the administrator role, including expenses, added the government.
"During the interim period, RECA continues to provide day-to-day services related to real estate licensing, education and evaluation of professional conduct. No disruption in service to industry professionals or consumers is expected," it said.
RECA was established under the Real Estate Act as the regulator for Alberta's real estate industry. The council has a mandate to protect consumers, establish and enforce professional standards and provide services to the real estate industry.
Recently, Glubish said: "Our government is taking action to stabilize the Real Estate Council of Alberta. For too long, serious concerns and complaints from industry and from council officials themselves have been ignored. That stops now. The council needs to stop focusing on trivial things like advertising guidelines and start focusing on protecting Albertans and addressing the actual issues facing the industry."
---
The views, opinions and positions expressed by columnists and contributors are the author's alone. They do not inherently or expressly reflect the views, opinions and/or positions of our publication.