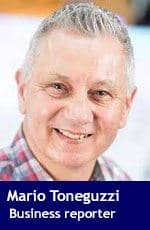 Canadian pharmacy giant Shoppers Drug Mart has launched an online platform for the sale of medical cannabis.
"As trusted medication experts, pharmacists have an important role to play in the safe and informed use of medical cannabis. Today's announcement is a leap forward for those looking for professional oversight and trusted support in this area," said Jeff Leger, president of Shoppers Drug Mart, in a news release on Tuesday.
"Medical cannabis, like any prescribed medication, requires the same level of counsel from a healthcare professional. As medical cannabis is increasingly prescribed to Canadians for its therapeutic benefits, our goal is to enhance the service and support that patients receive through this process."
Patients will have access of a number of products from Canadian licensed producers at  www.shoppersdrugmart.ca/cannabis, which will be shipped directly and discreetly to their doorstep.
The drug store has also created Shoppers Cannabis Care Centre – a virtual team of professionals who can provide counselling and support for patients. Under current regulations, pharmacists cannot dispense medical cannabis from a pharmacy.
"During the initial launch, patients in Ontario can bring their medical document (which is similar to a prescription) to a local Shoppers Drug Mart pharmacy to process the information. Then, specialized advisors from the Shoppers Cannabis Care Centre will contact patients, review their medical history and any contraindications based on current medications, and provide support with online registration and strain selection," said the company.
---

The views, opinions and positions expressed by columnists and contributors are the author's alone. They do not inherently or expressly reflect the views, opinions and/or positions of our publication.