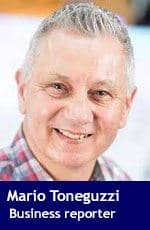 Empty-nest boomers are driving the small business economy, suggest a new poll released on Wednesday by RBC.
The 2019 RBC Small Business poll found that 42 per cent of small business owners are baby boomers compared with 24 per cent who are millennials. Among Canadians who have thought about starting a business, empty nesters are the most likely (46 per cent) to actually have started or purchased one, according to the poll.
It also said 49 per cent of them who have started or are thinking of starting a business say they want to continue using their rich experience to supplement their retirement income. Also, 41 per cent of empty nesters among boomers say that the catalyst was or will be their children being out of the home.
"The future looks bright for the Canadian economy, which is predominantly driven by small businesses," said Lori Darlington, vice-president of small business and strategic partnerships at RBC, in a news release. "Canadian boomers are incredibly entrepreneurial. Many are turning passion projects into new ventures and leveraging their extensive experience to fuel today's small business economy. At the same time, their spirit and leadership is inspiring the next generation of aspiring millennial entrepreneurs to build on the momentum."
The poll also found that 70 per cent of millennials have thought about owning a business – an increase of seven points from 2018 – and 53 per cent of millennial non-business owners are participating in the side gig economy.
"Aspiring entrepreneurs today are more cautious about taking the leap into business ownership. Part of that may be generational and part of that may be influenced by the current economic and social environment," said Darlington. "While caution and preparedness are important, it should never stand in the way of turning great ideas and entrepreneurial dreams into reality."
Meanwhile, the third annual American Express Global SME Pulse Survey, which was also released on Wednesday, found that Canadian small and medium-sized enterprises (SMEs) are forecasting slower revenue and profit growth this year.
When asked about revenue projections, only six per cent of SMEs forecasted a 5.1 to 10 per cent growth rate, a significant decline from 2018, when 28 per cent of respondents forecasted the same rate.
Similarly, SMEs are forecasting lower profit margins. Last year, 22 per cent of SMEs reported a 5.1 to 10 per cent net profit margin and in 2019, that number dropped to only five per cent, said the report.
"Despite these lower forecasts, the majority of SMEs (78 per cent) believe their role is important to the overall health of the economy. They also remain optimistic about the state of global and local economies and are putting strategies in place to drive revenue growth, increase efficiency and boost bottom lines," it said.
According to the survey, 61 per cent of SMEs say their customers are demanding new or tailored products and services, and 61 per cent also agree that understanding customer demands is important for revenue growth.
"From declining profit margins to shifting customer demands, today's SMEs face pressures that are no doubt putting a strain on their business," said Paul Roman, vice-president and general manager of global commercial services at American Express Canada in a news release. "Despite these challenges, Canadian SMEs are resilient and it's clear from our study they're staying nimble and making strategic shifts to drive future growth."
Mario Toneguzzi is a Troy Media business reporter based in Calgary.
---

The views, opinions and positions expressed by columnists and contributors are the author's alone. They do not inherently or expressly reflect the views, opinions and/or positions of our publication.