Christina Hagerty is a realtor with RE/MAX Realty Professionals.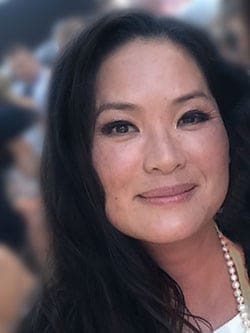 Calgary's Business: What's your feel of what's happening today in the Calgary real estate market?
Hagerty: We weathered the storm for the past two years and are now coming up for air. Buyers are cautious but optimistic. There has been a surge in activity since our first quarter with many who seemed to be waiting for the right time to invest in the real estate market.
The good news is that recent years have taken the speculative investors out of the market. Many of the yet-to-be-constructed condo buildings attracted new investors that looked to make a 'quick' profit once the projects were completed. Gone are the days of Day Trading Real Estate – which is a good thing.
The quick flip that we often see in surging hot markets, isn't effective in more balanced markets like we've seen recently, and has never been sustainable in the long run.
Many people profited from this tactic in the past but I feel we simply don't have the market for it now. Most of the buyers I'm working with are looking for a home for the next five to 10 years to raise the kids, or longer term buy-and-hold investors seeing today's market as an opportunity, with a view to profiting over a longer period. This latter group tends to be well-financed and strategic in their property purchasing approach, seeking opportunities in areas that are prime candidates for future redevelopment.
CB: How much of an impact did the new mortgage rules introduced earlier in the year have on the market?
Hagerty: In the midst of our current market conditions and with the introduction of new mortgage rules, the advice to my clients when purchasing a home for their family has been to remain a conservative buyer; to not max-out their buying power.
As such, in my segment of the market and with my clients, it didn't seem to impact them greatly. Most of them were approved for much higher financing but chose a more prudent approach.
This is, of course, not always the case, and those buyers who decide to buy the most expensive house they're approved for today may be challenged in the future.
CB: What about rising interest rates and the possibility of more interest rate hikes?
Hagerty: In anticipation of raising interest rates, we have seen a lot of activity in these first two quarters. It seemed a large number of people were waiting on the sidelines for the bottom of the market and the opportunity to invest back into the real estate market.
Going forward, my feeling is that rising interest rates will cause the average buyer to become even more conservative with their purchase and likewise cause sellers to compete even more through property enhancement and price.
CB: What segments of the market are doing well and why?
Hagerty: Well-situated single-family homes between $500,00 and $700,000 continue to do well. The 1950s bungalow where owners can live up and rent down are always popular. We found in recent months that the suburbs are extremely busy.
Many people are now looking for their forever home, unlike in the past decade, many home owners would change homes within three to five years. Substantial growth in both real estate prices and income made it such that they could flip a home within a short period and realize a gain. As our economy has slowed, it seems people are now taking a longer view by seeking homes that will work for them for the next  seven to 10 years.
We have also seen a number of buyers who are paying cash.
A number of large and prestigious homes have traded this year as buyers have positioned themselves with surplus inventory to find their dream home.
CB: Are there any interesting trends you're seeing in the market?
Hagerty: One of the more interesting trends we've seen recently has been the debate that many millennials are having with themselves over whether to own or rent. With more choosing to rent, it has created more opportunities for buy-hold-and-rent investors.
Airbnb and short-term rentals have also become very popular among real estate investors who see the benefits of offering a furnished property that allows the owner the flexibility for both long-term and short-term usage. I'm pleased to see some condo buildings embracing short-term rentals for their owners – so long as they're properly managed.
Overall, it seems that Calgary's real estate has returned to a more stable environment. We sit on the sidelines of the volatility in the Vancouver and Toronto market and it's mind boggling. We hear some success stories, but what about the ones left holding the bag when the music stops?
Slow and steady, the tortoise wins the race.
– Mario Toneguzzi
Respected business writer Mario Toneguzzi is a veteran Calgary-based journalist who worked for 35 years for the Calgary Herald in various capacities, including 12 years as a senior business writer.
---

The views, opinions and positions expressed by columnists and contributors are the author's alone. They do not inherently or expressly reflect the views, opinions and/or positions of our publication.
Calgary's Business is a Troy Media Digital Solutions Associate website