Canada's account deficit expanded by $5.4 billion in the fourth quarter to $15.5 billion, reflecting a higher trade in goods and services deficit. This was moderated by a lower investment income deficit, says Statistics Canada.
The federal agency reported on Thursday that the deficit on trade in goods and services rose by $6.1 billion. Exports were down by $7.3 billion to $175.1 billion, mainly on lower sales of energy products.
"This reflects a sharp decline in energy prices, which were down 22 per cent in the quarter. Imports of goods and services declined by $1.1 billion to $188.5 billion. The deficit on primary income was reduced by $0.7 billion to $1.5 billion. Revenues earned by Canadians investors on their foreign assets were up in the quarter," said StatsCan.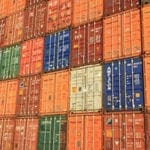 "Direct investment generated a net inflow of funds totalling $3.9 billion, as direct investment in Canada exceeded direct investment abroad for the first time in three quarters. These inflows of funds were partially offset by a strong decline in foreign holdings of Canadian debt securities.
"In 2018, the current account deficit narrowed by $1.4 billion to $58.7 billion, the lowest deficit in four years. The trade in goods deficit declined by $3.1 billion, while the investment income deficit increased by $2.3 billion. The current account deficit has now declined for three consecutive years, from a peak of $70.5 billion in 2015."
StatsCan said energy products accounted for most of the reduction in the value of exports, notably crude petroleum (down $7.5 billion). Crude petroleum prices declined nearly 50 per cent in the last two months of the quarter. Higher exports of natural gas moderated the overall reduction in energy product exports.
Direct investment in Canada totalled $17.2 billion in the fourth quarter, the highest since the third quarter of 2015. Equity investments made by foreign parents in Canadian affiliates accounted for all of the activity in the quarter. Overall, direct investment in Canada was primarily from the United States and, to a lesser extent, France. Mergers and acquisitions activity totalled $5.9 billion, entirely on transactions from countries other than the United States, added the federal agency.
"Direct investment abroad slowed to $13.3 billion in the fourth quarter. About three-quarters of this activity was in the trade and transportation sector. Mergers and acquisitions activity totalled $4.5 billion, down from $17.7 billion in the third quarter. Canadian acquisitions of foreign firms ($16.0 billion) in the fourth quarter were moderated by sales of existing interest abroad ($11.4 billion). Issuances of new Canadian shares to non-resident portfolio investors partly contributed to the financing of the acquisition activity," it said.
– Mario Toneguzzi
---

The views, opinions and positions expressed by columnists and contributors are the author's alone. They do not inherently or expressly reflect the views, opinions and/or positions of our publication.