Data released Thursday by Statistics Canada indicates just why the cannabis industry has become such a big part of the Canadian economy in recent months.
The federal agency reported that about 5.3 million or 18 per cent of Canadians aged 15 years and older reported using cannabis in the last three months. This was higher than the 14 per cent who reported using just one year earlier, before legalization in October 2018.
"The increase in cannabis use between the first quarters of 2018 and 2019 can be partly explained by greater use among males and people aged 45 to 64. For example, rates of cannabis consumption for males increased from 16 per cent to 22 per cent over this period, while rates rose from nine per cent to 14 per cent for persons aged 45 to 64. Levels of consumption remained stable for females, at 13 per cent, and were unchanged for persons in the other age groups (such as young people under 25 and seniors)," said StatsCan.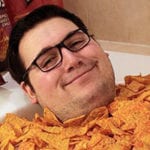 "At the provincial level, there was minimal change in rates of cannabis consumption between the first quarters of 2018 and 2019, with the exception of Ontario where prevalence increased from 14 per cent to 20 per cent."
Alberta's percentage was 21.5 per cent.
The report found that 15 per cent of cannabis users with a valid driver's licence reported driving within two hours of consuming cannabis, according to combined data from the fourth quarter of 2018 and the first quarter of 2019. This was unchanged from the first half of 2018.
"In addition to operating a motor vehicle soon after consuming cannabis, the risk of harms associated with use may be present in the workplace. An estimated 13 per cent (about 514,000) of Canadian workers who are current cannabis users consumed cannabis before or during work. This is based on combined data from the fourth quarter of 2018 and first quarter of 2019.
"While the likelihood of engaging in this potentially dangerous behaviour did not differ by age or gender, it did vary by cannabis use frequency. Over one-quarter (27 per cent) of daily or almost daily consumers reported using before or while at work, compared with seven per cent of other cannabis consumers," said the federal agency.
– Mario Toneguzzi
---
The views, opinions and positions expressed by columnists and contributors are the author's alone. They do not inherently or expressly reflect the views, opinions and/or positions of our publication.