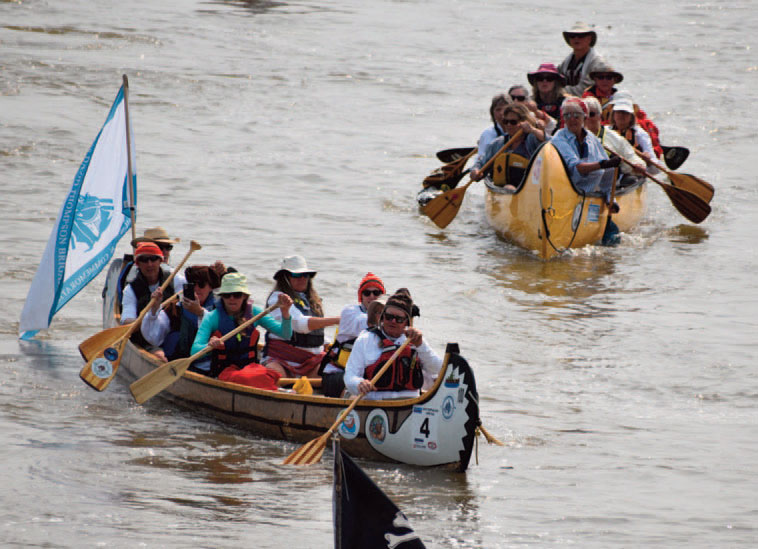 Fort Assiniboine stands as a testament to the province's rich history. Built in 1823 by the Hudson's Bay Company as a trading post, the fort played a pivotal role in fostering trade relations with Indigenous peoples, pioneering the region's fur trade, and serving as a hub for early settlers.
To celebrate their bicentennial, volunteers pulled together an amazing weekend that drew visitors from across the province.
Saturday was a hot one in Fort Assiniboine for day two of the hamlet's bicentennial celebrations. The sun shone down from a clear blue sky as locals and visitors alike strolled the streets and took in the activities and demonstrations in and around the museum and Arena while looking to beat the heat.
It was almost a carnival-like atmosphere with stilt walkers, axe throwing, and food trucks, but there were also quieter moments as people visited the Fort Assiniboine Museum and took in the indigenous displays and Alberta Trapper's Association tents. Some escaped the sun for a little while by ducking into the curling rink building to peruse the local offerings at the Farmer's Market.
The crowd made its way to the riverside as the clock drew closer to 3:00 PM, the anticipated arrival time for the Voyageur Canoe Brigade along the Athabasca River. There was a buzz of excitement in the air as the first canoes paddled into sight, and it continued to build as the brigade made its way closer and closer to where the crowd waited.
A welcoming salvo of black powder shots into the air signalled a greeting to the paddlers as they approached the Fort, along with cheers and applause from the waiting audience. They landed at the Woodlands RV Park. The day's events capped off with a delicious BBQ dinner.
The weekend was not only an opportunity to celebrate the remarkable history of Fort Assiniboine but also to pay tribute to the spirit of exploration and cultural diversity that continues to shape Alberta today.