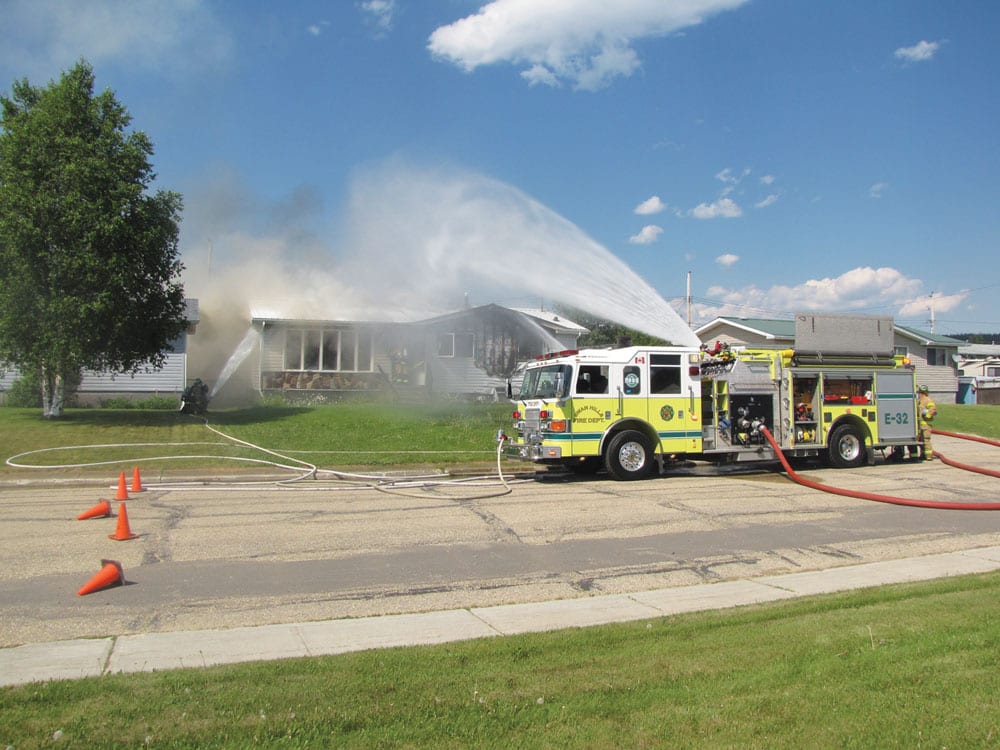 The Swan Hills Fire Department (SHFD) was notified about a house fire at 5006 Oxford Ave at 3:39 PM on Monday, June 28, 2021. There were no injuries. There had been a dog in the house, but it was rescued early into the incident.
All available members of the SHFD responded to the call, with all of the department's fire apparatus vehicles on scene. Some SHFD members had been out of town when the call came in and arrived in their personal vehicles. The SHFD was able to get the fire under control and had it extinguished by 5:47 PM, without damage to the neighbouring houses.
It is important to note that the SHFD members responded to, contained, and extinguished this fire during the hottest part of a 34°C day… in full bunker gear with air packs. According to The Weather Network, the day actually felt like 38°C outside during the time of this incident.
The Grizzly Gazette would like to thank the Swan Hills Fire Department members for their dedication to keeping our community safe, no matter the conditions.