The Swan Hills School held their Annual Scholastic Book Fair in person last week for the first time since 2019.
Following school closures due to COVID-19, the school had to cancel the annual event in 2020 and brought the program back in 2021 on a virtual platform.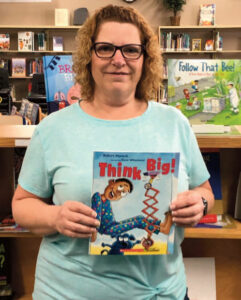 Students, staff and residents celebrated the return to the full in-person event on March 15th with books to entice readers of all ages back to wonderful world of books. New School Librarian Alicia Dyck met the challenge of organizing the three day event, head on with resounding success.
There is no better way to unlock the imagination than through reading and unfolding the world of adventure, exploration and knowledge. From newest releases and contemporary classics, to popular series, the annual book fair brings the joy of reading together with a fundraising opportunity for the school's library. From each sale the school library receives a portion of the total sales; book donations as well as additional books and programming for the library.
This year's line-up included picture books, early readers, chapter books, boredom busters along with a selection of crafts and games.
Thanks to the many volunteers and community support, the Annual Scholastic Book Fair was a huge success.