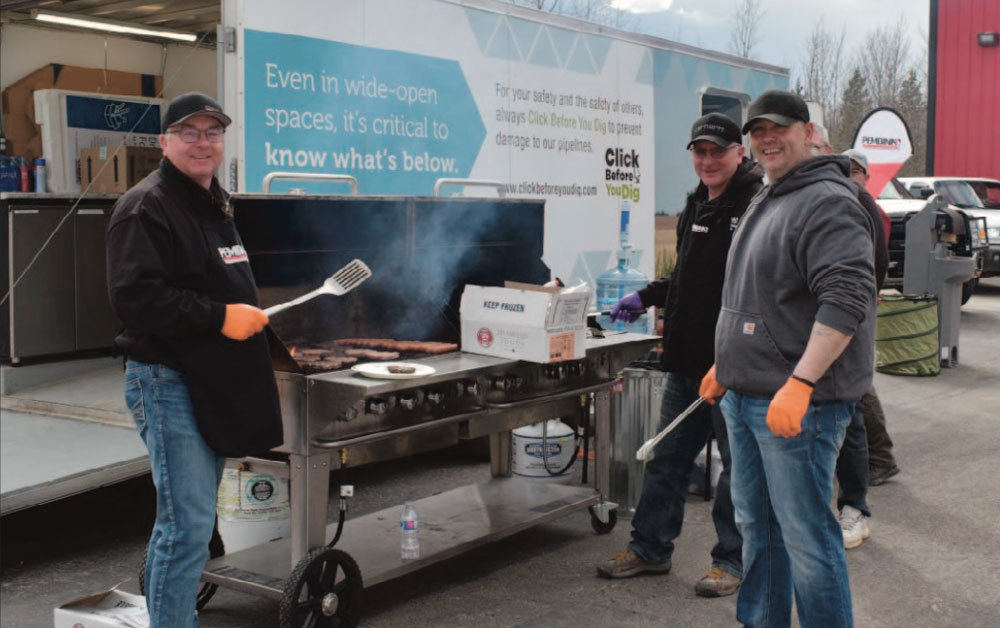 It's been a productive weekend in Swan Hills! The Community Cleanup kicked off on Thursday (May 12), coinciding with the Swan Hills Fire Hall open house on the same day. The Cleanup continued through to Sunday (May 15). The Alberta Annual Highway Cleanup for the Swan Hills area was also held on Saturday (May 14) due to the postponement of the originally scheduled date (May 7) because of poor weather conditions.
The Community Cleanup itself includes two main cleanup actions; picking a street, park, or community site and picking up any litter or garbage lying around; and a Take It Or Leave It community event. Garbage bags and gloves were available for free at the Town Office (sponsored by SUEZ Canada Waste Services) for use in cleanup activities, and a waste bin from the Swan Hills Transfer Station was set up at the new Fire Hall over the weekend, allowing the community to easily dispose of their household garbage without having to leave town.
For the Take It Or Leave It event, the people of Swan Hills could set out any gently used items that they no longer wanted at the end of their property, flagged with orange flagging ribbon for the weekend. Then any- one else in the community could take the flagged items if they would like them. On Monday, May 16, Public Works picked up any of the Transfer Station accepted items leftover from the weekend for disposal. This is a great initiative that encourages the reuse and/or repurposing of items instead of just throwing them away. It also encourages community spirit in sharing usable items with other members of the community.
The long-anticipated Fire Hall open house was definitely a highlight of the weekend. Construction on the new Fire Hall had been completed in early 2020, and the Fire Department had intended to hold an open house for the community in April of that year… but then COVID-19 happened.
Unfortunately, pandemic-related health restrictions have not allowed for an open house over the last two years, but thankfully the conditions were right to allow for this community event to finally happen. The open house drew a large turnout of Swan Hills residents eager to take in the new Fire Hall while enjoying a tasty free BBQ provided by Pembina Pipeline.
Thank you to the Town of Swan Hills, Community Matters, the Swan Hills Fire Department, Pembina Pipeline, SUEZ Canada Waste Services, and all who were involved in organizing these events for the Spring Cleanup Weekend.