News release
HealthQ is a bilingual medical reminder app for your smartphone that enables you to organize your and your family's health care needs. HealthQ is available free for download on Apple and Google Play app stores.
"When was my last check-up?"
"When is my child due for his/her next immunization?"
"Do I have any refills left on my medications?"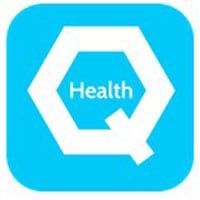 How many times have you thought or asked these questions? The HealthQ app was developed by physicians and nurses in Calgary. HealthQ can help users answer many of these questions, as well as track important details in managing their health care. With HealthQ, users are able to keep track of their upcoming appointments, personal medication renewals and reminders, screening tests and recommendations, as well as current prenatal timelines.
People who have tried it have this to say:
"The medication reminders are what I like best," said a senior with multiple medications. "I no longer have to rely on my daughter's phone reminders."
"HealthQ keeps track of our family's immunization schedule."
"No one has greater interest in my health more than me, HealthQ is vital in helping to improve and maintain my healthy lifestyle."
The health recommendations in this app are based on guidelines from the Canadian Task Force on Preventative Healthcare, the Alberta Screening and Prevention Program and Toward Optimized Practice.
"With the changing face of medicine, it became more evident to us that patients want to take a more active part in their health care. We feel that HealthQ will provide that additional tool to help patients achieve this goal!" – a HealthQ physician
For more information on HealthQ, to arrange interviews, or wish to post within our app please email:
Dr. Margaret Watty at healthqmobile@gmail.com
Video Link:https://drive.google.com/a/vogcalgaryappdeveloper.com/file/d/1l6Olkg72K2QI1HDp5PgbLaPyg_sF3SbB/view?usp=drive_web
---