The 2018 Alberta Tech Deal Flow Study released by Alberta Enterprise Corp. indicates nearly one in four companies are earning more than $1 million annually.
Findings revealed Alberta offers significant early stage opportunity for tech investors, with 54 per cent of companies surveyed at the Pre-Series A stage and 70 per cent of Alberta tech companies surveyed generating annual revenue (almost a 32 per cent increase since 2016).
"The objective is to provide stakeholders with a shared understanding on the strength and makeup of technology deal flow across sectors and regions in Alberta," said Alberta Enterprise Corp.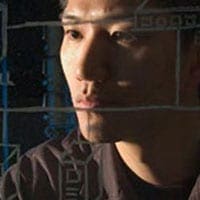 "Deal Flow is the stream of business proposals, pitches and investment offers that venture capital, angel and private equity investors identify and engage with on a daily basis. Strong deal flow is an indicator of a thriving ecosystem, strong economy and healthy capital markets.
"While Alberta's tech sector is still considered in its early stages of development, the data shows it is maturing."
The study also found:
female participation in the technology sector in Alberta is very strong, with 30 per cent of tech companies in Alberta being led by a female founder or co-founder;

34 per cent of Alberta technology firms are integrating artificial intelligence (AI) into their offering;

23 per cent of firms report over $1 million in annual revenue;

81 per cent of capital funding raised by Alberta tech firms is from Calgary or Edmonton sources;

27 per cent is raised from other parts of Canada; 24 per cent is from the U.S.;

Alberta's technology sector is largely concentrated in Calgary (767 companies) and Edmonton (394 companies), with 94 per cent of companies operating in Alberta's two largest cities;

there has been a 38 per cent increase in companies with 10-plus employees;

63 per cent of companies surveyed in 2018 report they have launched products (compared to 50 per cent in 2016);

among technology companies operating in Alberta, the most common are software companies (40 per cent), followed by life sciences (13 per cent), clean tech (11 per cent), energy tech (10 per cent), and industrial hardware and materials (nine per cent) companies;

the average age of Alberta's startup founders is 43;

71 per cent of founders have previous startup experience; 84 per cent have a technical background.
– Mario Toneguzzi
---
The views, opinions and positions expressed by columnists and contributors are the author's alone. They do not inherently or expressly reflect the views, opinions and/or positions of our publication.