Alec Bruce is an award-winning East Coast journalist whose writing has appeared in major publications across the country and beyond. Today, he joins Troy Media's stable of columnists.
Bruce, who lives in Halifax, will offer insights into the business, politics and social issues of East Coasters in a weekly column that will be distributed across Canada through Troy Media's network.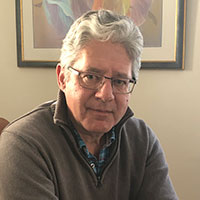 He has worked as a reporter, writer, editor and senior communications counsel to governments, businesses, universities and foundations.
Born in Toronto, he was educated there, in Ottawa, and in Halifax. He has held senior editorial positions with the Globe and Mail, the Financial Times of Canada, Commercial News Magazine, the Moncton Times & Transcript, and Atlantic Business Magazine.
As a writer, his byline has appeared in the Globe's ROB Magazine, the Financial Post, New York Times, CBC, Canadian Living, Reader's Digest, The Hollywood Reporter, the Halifax Chronicle Herald, Halifax Magazine, and Huddle.Today, among others.
"Alec writers with frankness, humour, depth and empathy," said Doug Firby, Publisher of Troy Media. "He brings to all of Canada an understanding of East Coast issues that readers who don't already know hime are really going to love."
Bruce will also write on national issues from time to time. His column will be distributed on Wednesdays.
ABOUT TROY MEDIA
Founded in 2005, Troy Media has grown to become Canada's largest independent provider of original editorial features, opinions and analysis. Content sourced from Troy Media appears in dozens of newspapers, news sites, blogs and radio reports daily. Annual readership is estimated to be greater than 750 million.