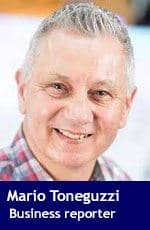 The Alberta government said on Wednesday that the province's deficit remains well below projections with the third-quarter forecast coming in at $6.9 billion, a drop of $1.9 billion below the 2018 budget forecast.
"The deficit is down and the path to balance is on track. Alberta has the strongest balance sheet in the country and that will not change. But there is more work to do. We will continue to fight for an economy that works for everyday families and protect the services they rely on. We will do that while carefully and prudently bringing the budget back to balance," said Alberta Finance Minister Joe Ceci in a statement.
The government said Alberta's economy continued to recover in 2018 but faced challenges near the end of year.
"The government took decisive action to address the pipeline bottleneck, improving the value of Alberta's resources. While the ongoing impacts will continue to be felt in 2019, economic growth is expected to bounce back to 2.9 per cent in 2020 and remain solid over the medium term," it said.
"Alberta employment grew by 1.9 per cent in 2018, adding almost 44,000 jobs, with unemployment dropping to 6.6 per cent."
But the Calgary Chamber said the government's reluctance to adopt business forward strategies continues to put the province's economic recovery in jeopardy.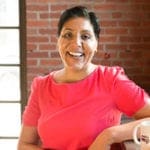 Sandip Lalli, the Chamber's CEO and president, said in a statement that the business community remains doubtful the government will achieve its 2023 back-to-balance date stated in Wednesday's fiscal update without policies that will spur the entire economy. And Lalli said it's disappointing to see projections that Alberta will lag the rest of Canada in gross domestic product growth and that somehow the solution will come by maintaining the status quo.
"We need to see a commitment to actions that pull the economy forward," said Lalli. "We are concerned that the government continues to over rely on increasing royalty revenue.
"Trust will only come once the business community sees government take meaningful action to improve certainty and competitiveness."
– Mario Toneguzzi for Calgary's Business
---

The views, opinions and positions expressed by columnists and contributors are the author's alone. They do not inherently or expressly reflect the views, opinions and/or positions of our publication.