Husky Energy had net earnings of $328 million in the first quarter of 2019, compared to $248 million in the first quarter of 2018, the company announced on Friday.
It also said it generated funds from operations of $959 million in the first quarter of 2019, compared to $895 million in the first quarter of 2018. Its free cash flow was $147 million, compared to $258 million in the first quarter of 2018. Cash flow from operating activities, which includes changes in non-cash working capital, was $545 million, compared to $529 million in quarter one of 2018.
"We delivered more funds from operations compared to the first quarter of 2018, despite Alberta government quotas on our oil production, and even with global oil prices pretty much on par in Canadian dollar terms," said CEO Rob Peabody, in a news release.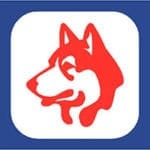 "The structural transformation of our business over the past several years is paying off. We are now realizing higher per-barrel margins across the company."
Peabody said Husky's upstream segment made a strong contribution to funds from operations as a result of tighter Canadian heavy-light differentials but the largest benefit was from U.S. refining margins.
"This further demonstrates the value of our Integrated Corridor business," he said. "We can capture value at any point along the upstream-downstream chain, resulting in global pricing for most of our production."
The company said capital spending of $812 million was primarily directed to advancing Lloydminster thermal bitumen projects and construction of the West White Rose Project.
Upstream production of 285,200 barrels of oil equivalent per day (boe/day) compared to 304,300 boe/day in quarter four of 2018, reflecting the impact of mandatory Alberta production quotas and limited production from the White Rose field.
– Mario Toneguzzi for Calgary's Business
---
The views, opinions and positions expressed by columnists and contributors are the author's alone. They do not inherently or expressly reflect the views, opinions and/or positions of our publication.